Street Fighter Bobble Budds Are Completely Adorable!
---
---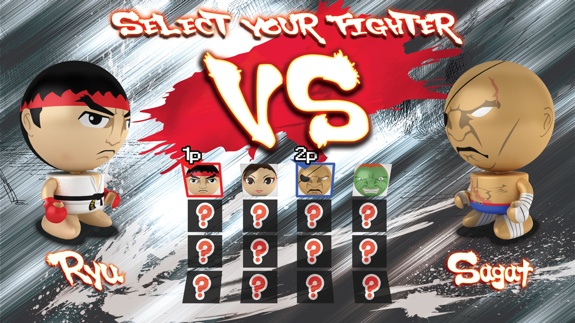 To celebrate the 25th anniversary of Street Fighter, Capcom and Multiverse Studio have teamed up for Street Fighter Bobble Budd toys. The initial run includes four of the renowned world warriors: Blanka, Chun-Li, Ryu, and Sagat. While you know them to be fierce and menacing combatants in the videogames, they're completely adorable in Bobble Budd form. Check out the image gallery below if you need more convincing.
The Street Fighter Bobble Budds are available from the Capcom Store for $10.95 each and as a complete set from SOTA toys for $47.96. Any of you interested in picking up these toys? Which Street Fighter Bobble Budd looks best to you? Perhaps it's because I miss Thailand, but Sagat totally cracks me up.
---
---