Category: Comics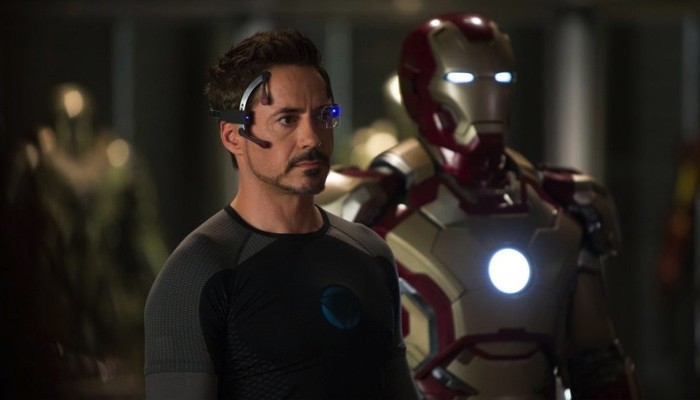 While I've generally enjoyed all the Iron Man 3 trailers that I've seen, the latest one is easily my favorite. It's a wonderful blend of action, drama, and scantily clad Gwyneth Paltrow. I'm certain that most of you will agree that this is the most intriguing Iron Man 3 trailer yet. Check out the clip below and share your thoughts on it in the comments section (please!).… continued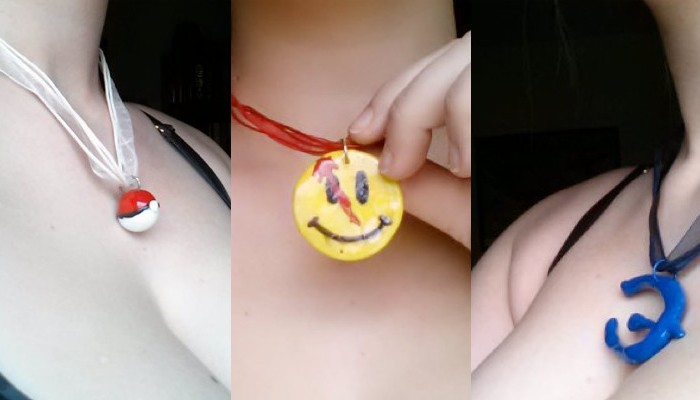 My Facebook friend Amanda has a really cool Etsy store called Fangirl Emporium. Right now she has a bunch of awesome necklace pendants for sale. Gamer neckwear includes a Pokeball from Pokemon, the Umbrella logo from Resident Evil, the Halo symbol, and more. Nerd neckwear includes a Klingon symbol from Star Trek, the bloody smiley face from Watchmen, the Starfleet symbol from Star Trek, and more. It's pretty sweet stuff!
Kindly check out Fangirl Emporium when you get a chance and leave a comment if … continued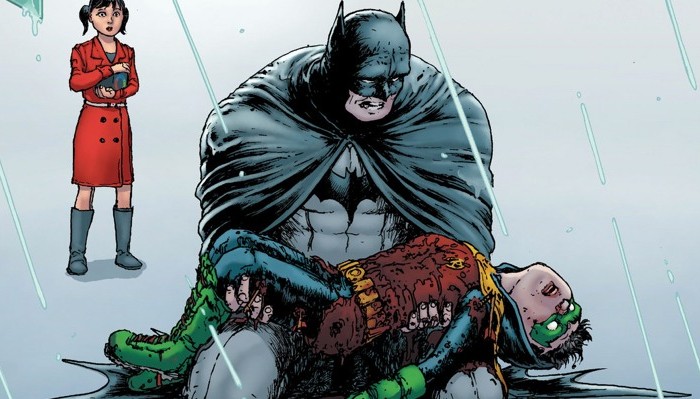 In Batman Incorporated #8, Robin (Damian Wayne) was killed. Batman's fourth sidekick (and biological son) took a heavy beating, including a sword through the heart and getting impaled by so many arrows that he looked like Robin the Boy Pincushion. You'd think he's a goner, except…
…this isn't the first time a Robin has died. Jason Todd (Robin II) was murdered by the Joker, yet he's prancing around as Red Hood these days.
…Damian's mom is Talia al Ghul. She has access to those nifty Lazarus Pits that have … continued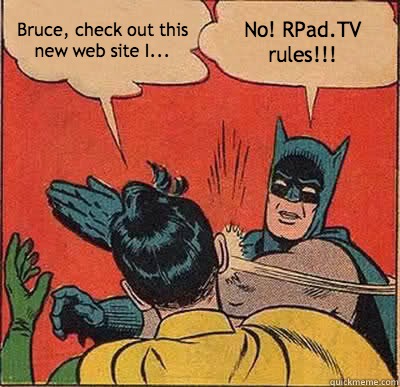 Hey guys! Sorry I've been MIA today. I'm working on a really complex video piece (and by complex, I mean that I don't have the equipment that would make this project easy). For now, would you kindly play a game with me (in addition to ShufflePix)? Let's create some RPad.TV-themed memes using the infamous panel of Batman slapping the bejeezus out of Robin. I've posted a really basic example above, but I'm sure you guys and gals will come up with funnier stuff. The meme creator is here… continued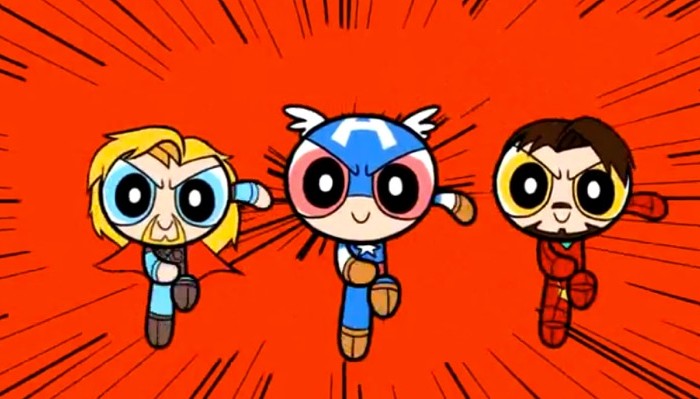 My friend Tim posted a link to this sweet alteration to The Powerpuff Girls opening theme. It has Blossom, Bubbles, and Buttercup decked out as different Avengers! Watch cute versions of Captain America, Iron Man, and Thor do battle with Powerpuffed versions of Galactus, Magneto, Thanos, and more. It's an adorable clip that should being a smile to even the most jaded comic-book fanboy.… continued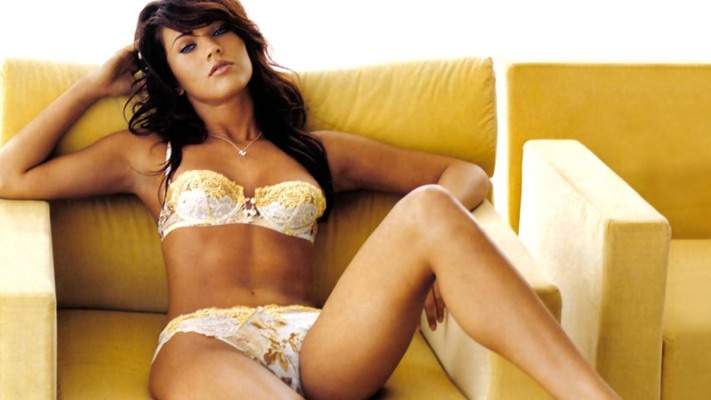 Michael Bay has announced that Megan Fox will appear in the upcoming Ninja Turtles movie he's producing. Many fans have speculated that Fox will play April O'Neil. While I'm totally down with seeing Fox in skimpy clothing, I'm a little bit scared of the movie. It has gone through some strange twists and turns, and I sincerely doubt it will be faithful to the source material. It's suppose to be a Teenage Mutant Ninja Turtles movie, but later transformed (get it?!?) into Alien Turtles and is now being referred to … continued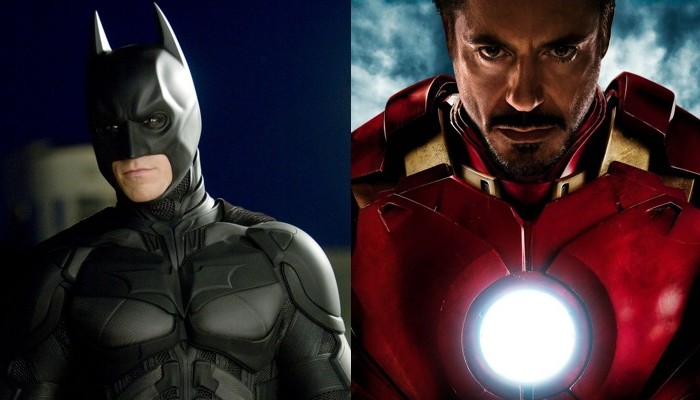 Ever wonder what it would cost to be Batman or Iron Man? Yeah, I've never thought about it either. Thankfully (for your amusement), the people at HomeOwnersInsurance.com have! Check out the large infographic below that breaks down what Bruce Wayne and Tony Stark have have to pay to maintain their superhero lifestyles. Costs include equipment, housing, staff, transportation, and more. The final bill is…ouchie.… continued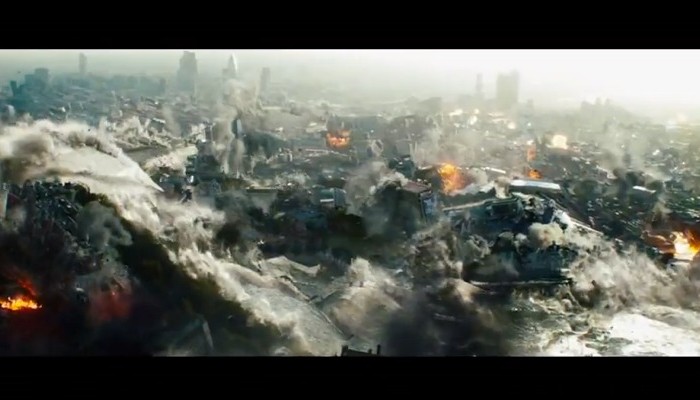 The countdown to GI Joe: Retaliation continues with a new trailer! This time around:
There's more mountain-top ninja-fighting with Snakeyes and Jinx
One of the coolest scenes of mass destruction is shown
It's revealed that Zartan is standing in for the POTUS
The Rock is still awesome
Channing Tatum still sucks
Old Bruce Willis is still kinda cool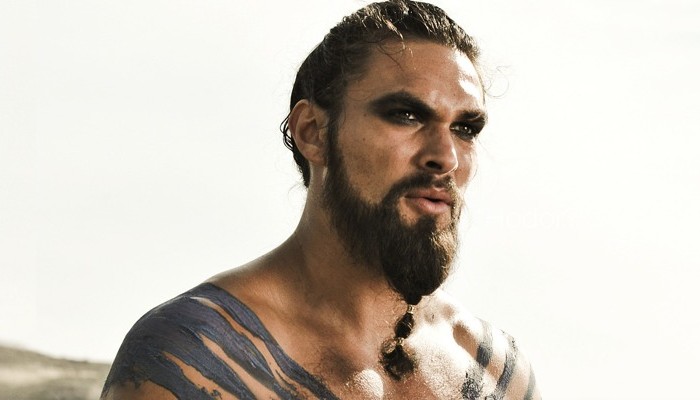 Jason Momoa (best known as Khal Drogo in Game of Thrones) has allegedly been offered the role of Drax the Destroyer in the upcoming Guardians of the Galaxy movie. Latino Review reports that Momoa killed his screen test and was offered the part. The site says that his agents are working on finalizing the terms.
While I loved Momoa in Game of Thrones, a lot of moviegoers thought he was lame in the latest Conan the Barbarian movie. No matter what he brings to the table, I'm certain … continued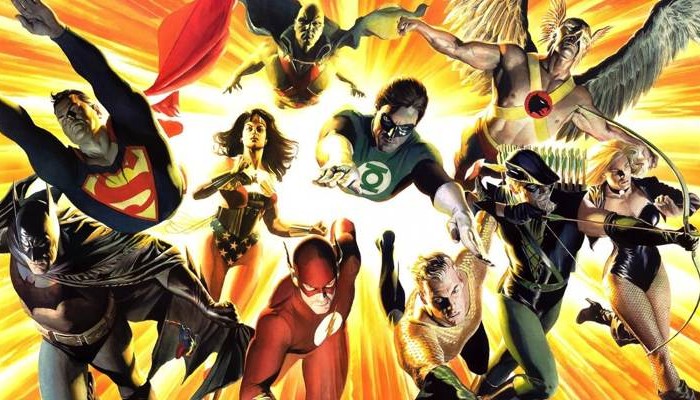 By the fire pits of Apokolips! Rumors are swirling that Warner's Justice League move is falling apart. With Marvel (Disney) enjoying enormous success with The Avengers, Iron Man, and several other movie franchises, Justice League was supposed to be DC's mega-team superhero blockbuster. Badass Digest's Devin Faraci wrote:
I've now heard from multiple sources that the Will Beall script for Justice League has been scrapped. The story from each source is the same: it's terrible. Some sources seem to think the whole movie is going to fall apart
---