Category: Console Wars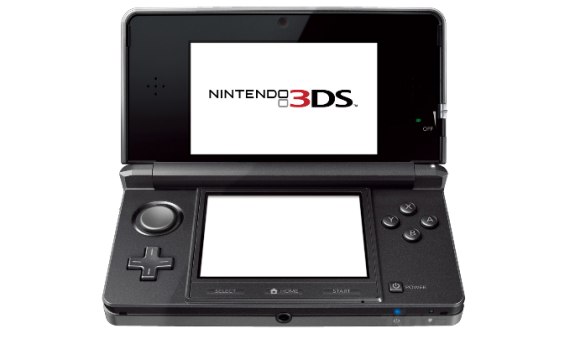 Nintendo recently sent out a press release with numbers that surprised me. Apparently the Nintendo 3DS is on pace to outsell the Nintendo DS. Using the U.S. sales figures for the DS and the first eight months of the 3DS' sales, Nintendo's number crunchers came up with some interesting findings. Check 'em out:
In its eighth month on the market, the Nintendo 3DS system crossed 1.65 million units sold in the U.S., according to the NPD Group, which tracks video game sales in the United States. This milestone puts
…
continued
[Updated 9:21AM PST] Flurry Analytics posted a fascinating pie chart (as fascinating as pie charts get, anyway) that illustrates the rapid growth of Android and iOS gaming, as well as the decline of Nintendo DS gaming. According to the company, Android and iOS are responsible for approximately 58 percent of U.S. portable game software revenue in 2011. This is up from 19 percent in 2009 and 34 percent in 2010. Compare this to the Nintendo DS' 2011 software revenue, which Flurry estimates to be 36 percent of the market. This … continued

Nintendo has announced that it expects to lose 20-billion yen (a shade under $264-million) for its fiscal year ending March 2012. Software sales are down, hardware sales are down, and the Japanese yen continues to be one of the strongest currencies in the world, which is bad news for a company that's dependent on exports and global sales. This will be the first lost since the company started releasing its financial results in 1981.
In some positive news, worldwide sales of the Nintendo 3DS portable console have hit 6.68-million units. … continued
Today I'd like you guys and gals to put on your analyst caps and predict Nintendo's future. In the past, people have questioned Nintendo's DS and Wii consoles, which went on to become two of the best-selling systems in videogame...
You already know that Nintendo will have a new console (Wii U) in 2012, but what about its competitors? Well if Bitmob's source is to be believed then you can expect a new PlayStation in about 18 months (Q1 2013). According to the site:
An anonymous source shared a quote with me, direct from what they described as a "high-level meeting" at Sony: "PlayStation 4 in 18 months."

My source — who, I hasten to add, isn't a neophyte, an outsider, a gossip, a fake, or a show-off — remains
…
continued
I love Wedbush Morgan analyst Michael Pachter. In addition to videogames, we can talk about WWE and gaming United Airlines' frequent flyer program. That's pretty much all I know. I also love that he's so quotable. He recently told Industry Gamers that Microsoft needs to slash the price of the Xbox 360 in order to beat Sony's PlayStation 3 this holiday season. Here's the deal:
If Microsoft does nothing, I think PS3 will outsell Xbox 360. However, my friends at Microsoft are extremely proud, and they absolutely refuse to tolerate
…
continued
The "big three" pressers are over! Microsoft, Nintendo, and Sony strutted their stuff and kicked off E3 2011 with a bang. Which company did best? Kindly vote for your favorite press conference and discuss!
One of the biggest surprises of E3 Day 0 was the PlayStation Vita. Everyone knew that the hardware was going to be powerful since details were known when the system was codenamed NGP. The big surprise was the price point — $249 for the WiFi model and $299 for the 3G/WiFi model. That's a bit cheaper than people were expecting. The recently released Nintendo 3DS retails for $249 and uses older technology (CPU, GPU, screen, etc.). Compared to the Vita, Nintendo's portable system seems like a rip-off at … continued
---