Category: E-Cigarettes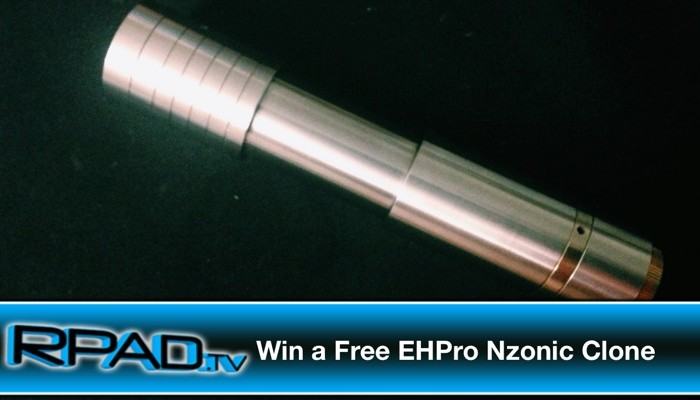 This month I'm giving away an EHPro Nzonic clone. I reviewed this mod last month and while I had some issues with the build quality, I was impressed with its strong performance. None of the issues should matter though because, you know, free mod! All you have to do is:
Tweet this article to spread the word. There's even a handy Twitter button on the left sidebar for your convenience.
For extra karma points, please let your friends know about this contest. Now … continued
It's hard to write a review of the Vapour Art GP Paps X without sounding like bootlicker. There are just so many extraordinary aspects of the mod that it's easy to spend hundreds of words lavishing it with praise. While I'm a fan of Vapour Art products, I can also objectively say that the GP Paps X easily one of the best mods on the market today.
Build Quality and Construction: The GP Paps X is made from 316 stainless steel. This type of steel is heavier and more … continued
The Vape Syndicate Guardian is hybrid mechanical mod primarily made from titanium. It's made in the USA with 100 percent of its parts sourced from America. The latter is a really important distinction (to me, anyway), as some vaping companies get…flexible with the "made in the USA" label, offering products that are "assembled" in the USA or "engraved" in the USA. The Vape Syndicate Guardian is true American product. When I talk about it with my friends, I always describe it as star-spangled awesome.
There are several things that make … continued
If you're looking for a way to change up the look of your rebuildable dripping atomizer then you should consider E-Kustoms atomizer caps. Available in clear acrylic, acrylic with metal accents (brass or copper), and lead-free brass, E-Kustoms atomizer caps are a great way to spruce up the looks of your Nimbus, Igo-W, or Patriot atomizer. These products are made by a gentleman in Southern California and are geared towards enthusiast vapers. While they're on the pricey side, many vapers will enjoy what these caps bring to the table.… continued
The copper-body El Kapitan v2 is the latest mechanical mod from the excellent Wu Tang House of Mods. The Filipino mod maker is known for making beautiful mechs that are available for fairly reasonable prices (when bought directly from Wu Tang). Last month I reviewed the stainless steel El Kapitan 1.5 and was very, very impressed. With its gorgeous and highly-conductive copper body, I like the El Kapitan v2 even more.
Build Quality and Construction: The main tube of the El Kapitan v2 is made from copper, which … continued
A few months ago I reviewed EHPro's EA Mod and was very, very impressed. With that in mind, I was curious to see if the EHPro Nzonic clone would offer a similar combination of strong performance and good construction quality at an affordable price. In a nutshell, it does not. While the EHPro Nzonic clone is a good product, there are other clones on the market that offer a better vaping experience at a similar price.
What's in the Kit: The EHPro Nzonic clone comes with the mod, two … continued
The Innokin iTaste VTR is a variable-voltage/variable-wattage box mod with a unique form factor. Positioned as the company's premium box mod — with the iTaste MVP 2 positioned as the affordable model — the iTaste VTR has all the features vapers want from a VV/VW device. Its performance is accurate, the wattage and voltage ranges are broad, it can check resistance (ohms), and the build quality is tops. To me, this is the best product Innokin has ever released, but there's a big reason to disagree with my opinion — … continued
Last month I chatted with Monarch Mods co-founder Philip Wolff to talk about the company's new Virtue mechanical mod. This made-in-the-USA mech targets the high-end market, packs some unique features, and boasts outstanding presentation. The initial model is available in brushed or polished stainless steel. The contact points are silver-plated copper for some hard-hitting performance. The top cap is extremely thin, for an elegant look that's hybrid-like. The firing mechanism — probably my favorite aspects of the Monarch Mods Virtue — has a recessed button with an extremely short throw, … continued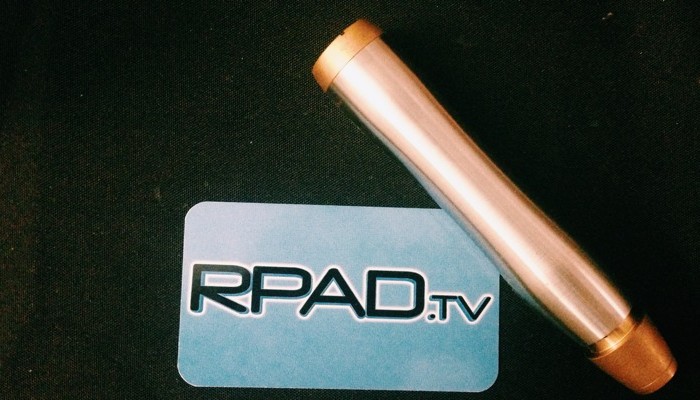 This month I'm giving away an Nhaler Curve 18650 mod. This is a made-in-the-USA mechanical mod with unique looks, good performance, and a lifetime warranty. To enter the contest, all you have to do is:
Subscribe to my YouTube channel.
Leave a comment below with your YouTube username (so I can verify your subscription) and your favorite feature of the Nhaler Curve 18650.
That's all you have to do! As an added bonus, if I reach 1,100 subscribers by the end of the contest then I'll have another November … continued
Madz Modz is a Filipino mechanical-mod maker that's best known for its Nzonic series. The latest model of the popular telescoping mod is the Nzonic v4. In addition to sporting a gorgeous media-blasted finish, the mod has a few under-the-hood changes that improve its performance. In short, the Nzonic v4 takes this popular series of mechs to new heights.
Build Quality and Construction: Madz Modz did a great job with the build quality and construction of the Nzonic v4. The threads are smooth and the materials are top notch. … continued
---