Category: E-Cigarettes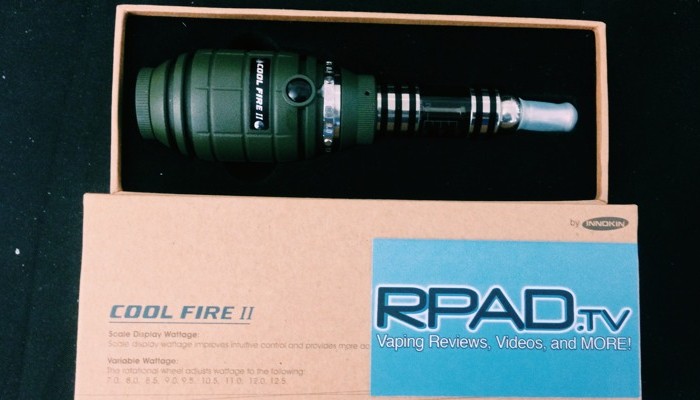 It's time for another RPadTV 2014 Vaping Giveaway! This time around, the prize is an Innokin Cool Fire II variable-wattage mod. It's definitely one of the most unique vaping devices I've seen, but you probably don't want to bring it with you to the airport — a vaping device that looks like a grenade…is just asking for a TSA strip search. Ha! This contest requires either a Facebook or Google+ account.  To enter this contest, all you have to do is: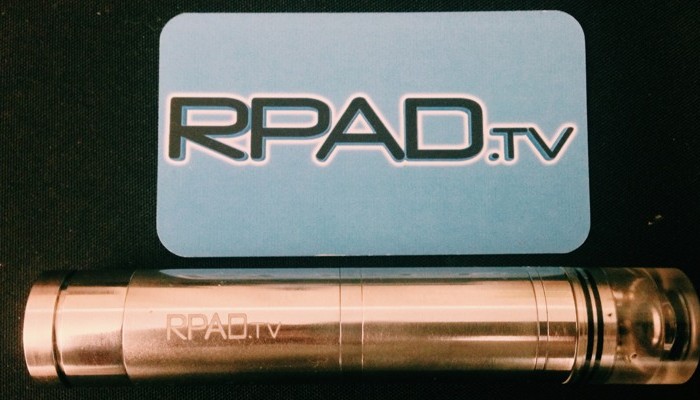 To help RPadTV reach the next level quickly, I'm having a sale on the RPadTV Mod. From now until May 4, 2014 11:59PM PDT, the RPadTV Mod will be available for $85 shipped. Serial numbers will be chosen at random for the sale. For information and specs on the RPadTV Mod, please hit up this post. When you're ready to buy, please use the PayPal button below. 
Rocka Mystic owner Jan Uyl was a pastry chef and baker for more than 30 years. He was also a cigarette smoker for more than 30 years. Thanks to vaping, he was finally able to quit smoking. However, he was never really satisfied with the juices he bought and never could find an all-day vape. He used his culinary expertise to create Rocka Mystic.
Rocka Mystic currently offers five e-liquids that cover a variety of tastes. Skidizzles, Sweet Tart, and Tiger's Blood will satisfy vapers looking for candy flavors. With … continued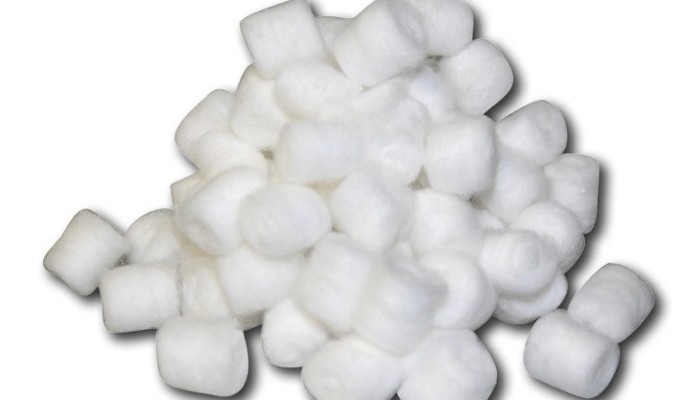 For the last year or so, cotton has become the wicking material of choice for many vapers. There are several reasons why cotton makes excellent vaping wick, but there are also some misconceptions about what it offers and what it doesn't. Recently, I was at a local vape shop and was shocked by what one of the clerks was telling a customer about cotton. Some of the things he said were inaccurate and some of them were flat-out false. With so many unknowns in vaping, I was appalled that a … continued
Last week, I went to Majestic Vapes in Beverly Hills to meet the owners of True Leaf Vapor. The company is working with the excellent Nirvana Vapor and has launched a line of naturally-extracted tobacco (NET) e-liquids. If you're familiar with the Southern California vape scene then you know that the vast majority of local juice companies focus on fruit flavors, with savory dessert juices becoming popular in 2014. As a huge fan of NET e-liquids, I find it sad that most SoCal vape shops don't carry NETs and … continued
Posted above is a chat I had with Nirvana Vapor CEO Jay O'Brien filmed at Majestic Vapes in Beverly Hills. If you're not familiar with the company, Nirvana Vapor makes some really unique e-liquids inspired by East Asian and Indian flavors. A few of the company's juices have wonderfully atypical flavors that left me thinking, "Wow! I've never had anything like this." Additionally, Nirvana Vapor makes several traditional flavors that stand out with their complexity and multiple layers.
During our conversation, Jay spoke about using East Asian and Indian flavors … continued
Earlier this week, I caught up with Royal Vapour co-owners TJ Stephens and Ali Mumin at Vape Star Los Angeles. The two told me about their backgrounds, the Royal Vapour approach to making juices, their favorite juices, upcoming flavors, and the ModTrades.com web site. The company started last year, officially kicking things off at ECC 2013. Since then, the company has become very popular in Southern California, with burgeoning national exposure.
Two of the hottest Royal Vapour e-liquids at the moment are The King's Chew and Queen's Custard. … continued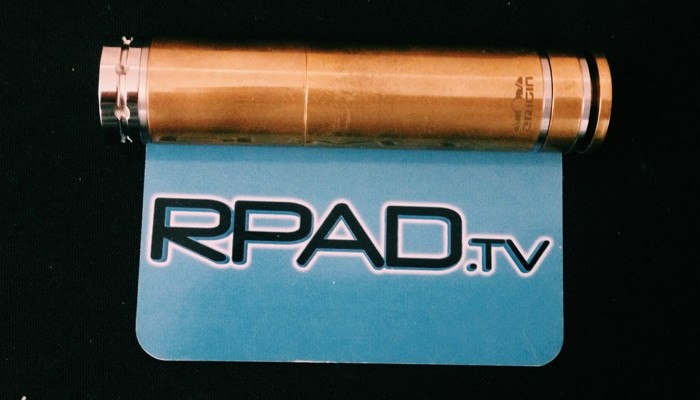 The latest RPadTV 2014 Vaping Giveaway is for an Origin mod replica by EHPro. The body is primarily brass, accented with stainless steel. The mod comes with a carrying pouch that doubles as a polishing cloth. For a chance to win the EHPro Origin mod pictured above, all you have to do is:
Add me to your Google+ circles
Share this post (must use the share button so I can track the entry)
As always, RPadTV mod owners get an additional five entries for every 2014 Vaping Giveaway — 
It was an absolute pleasure catching up with Ragtime Vapor owners David and Ellen Farentino. Their company makes some wonderfully complex e-liquid, they're awesome people to hang out with, and they are extremely candid on camera. While the interview above is much longer than my typical vaping interview, it's also one of my favorite vaping pieces I've put together. The amount of detail David and Ellen provided was fantastic. I'm confident that any vaper that watches my Ragtime Vapor interview will walk away knowing (at least) a little … continued
After meeting the Cyber Liquids crew at Vapetoberfest, it was great catching up with the company's managing partner, Anthony Garcia at Vapers Exhibit. He told me about the company's two new flavors — Elysian Fields and Vader. Going after the crowd that's going gaga over Suicide Bunny's hugely popular Mother's Milk e-liquid, Elysian Fields is a milky blueberry blend. Vader is a sweet concoction that gives you the rich flavor of cookie dough, but without all the calories. (It may or may not be true that vaping Vader … continued
---