Category: Movies
If you could have dinner with three people from the history of the world, who would be at your table? They can be game developers, actors, musicians, etc. It's your dream dinner for four and I'd love to hear your…
Isn't this the month that we're supposed to cancel our Netflix subscriptions because of the price hike?!? Ha! Before you do that, I urge you to check out The Wedding Banquet. This recent addition to Netflix streaming is one of my favorite films of all time. It covers New York, Asian-American issues, generational-gap issues, cross-cultural issues, and homosexual issues. It's a fantastic movie that will make you laugh, cry, and think. Please, please, please check it out before you cancel your Netflix sub!
Now its your turn to … continued
I've already watched this Star Wars: Return of the Jedi clip featuring the voices of Beavis and Butthead 12 times. I'm probably going to watch it 12 more times in the next two hours. While it doesn't quite make up for the changes George Lucas had made in the Star Wars Blu-ray compilation, it makes me feel a little bit better about the situation. Everything is funnier with a little Beavis and Butthead. Ha!… continued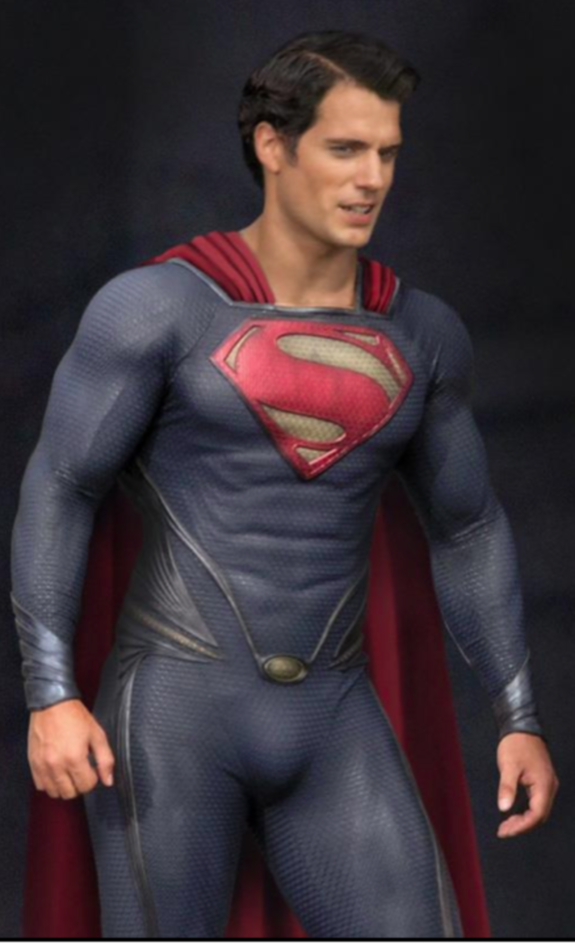 The Facebook page for Superman: Man of Steel has been updated with several pictures of Henry Cavill wearing the updated Superman costume. It's definitely a departure from the traditional costume. However, I'm going to withhold judgement for now because of Thor; the costumes from that movie looked stupid in still shots, but totally worked in the movie.
Having said that, I'm not going to stop you from judging! What do you think of the new Superman costume?
Here are a pair of YouTube clips that show changes found in the upcoming Star Wars Blu-ray compilation. They're varying degrees of painful. The clip above shows the climactic scene of Luke Skywalker's showdown with Emperor Palpatine. As Luke's father (Darth Vader) looks on, he's torn on whether to support his emperor or save his son. In the original scene, he's completely silent, but you can feel his conflict. In the new scene, he picks up Palpatine and shouts, "Nooooooo!!!" It's frickin' terrible.
The second scene features Obi-Wan Kenobi scaring … continued
Hot on the heels of his award-winning (not really) performance in The Chaperone, Paul Levesque (Triple H) is set to star in Inside Out. Costarring Michael Rapaport, Parker Posey, and Bruce Dern, Inside Out looks slightly better than Hunter's last movie…but that's not saying much, is it?
Anyway, check out the trailer, try not to laugh at the unintentional comedy, and let me know what you think (please)!… continued

The soundtrack for The Muppets, titled Muppets: The Green Album, looks fantastic! It's a bunch of contemporary artists doing updated versions of classic Muppets songs. The talent includes Weezer, My Morning Jacket, Brandon Saller (Atreyu), and OK Go. I'm completely psyched that Rachael Yamagata is in the mix too! Her 2004 album Happenstance is one of my favorites of the last decade.
The initial trailer for The Muppets had me looking forward to the movie. The soundtrack just sealed the deal!
If you have a chance, head on … continued
Before I get started, please know that the videos in the post are totally safe for work. Now let's get to the matter of nerd pr0n! With movie titles like On Golden Blonde, Forrest Humps, and Romancing the Bone, it's clear…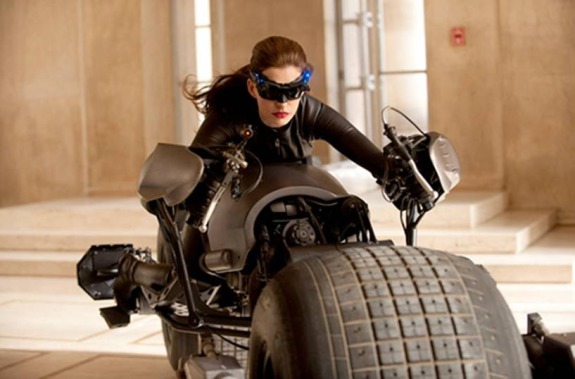 [Updated with second picture at 7:53 PT] RPadholic tokz tweeted me a picture of Anne Hathaway from the upcoming The Dark Knight Rises. People are divided on whether this is Hathaway in a Catwoman costume or if she's portraying Selina Kyle in civilian garb. I think the latter argument is wishful thinking because the costume looks like crap. It certainly doesn't look like anything a real human (that's not headed to an S&M club) would wear. I think Anne is the hotness, but this costume makes her look like … continued
Last night I caught a screening of Rise of the Planet of the Apes. As a fan of the original films and a James Franco mark, I was interested in seeing the movie, though not overly excited. I left the Fox lot satisfied and surprised. Rise of the Planet of the Apes is a great summer blockbuster that's smarter and subtler than most big-budget movies. Here are some random thoughts (not a review!) on the movie. Spoilers ahead!!!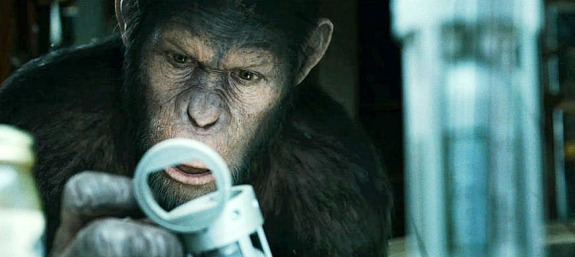 - Clothing note: I almost always dress up for videogame-industry events … continued
---