Category: Movies
The legendary George Takei (Star Trek's Hikaru Sulu!) is calling for "Star Peace" — a movement that aims to unite Star Wars and Star Trek fans against the evil of Twilight. This is truly one of the most worthwhile causes I've heard of in years! Naturally, an Asian-American man is bringing everyone to their senses. Check out the video above and let me know what you think (please!).
Now kindly excuse me as I have to find my phaser and lightsaber. Hopefully they both work against bloodsucking teenagers.… continued
This Star Wars musical parody by The Piano Guys is one of the best Internet videos I've seen in 2011. It's funny, creative, and awesome all the same time. The music is great. The costumes are great. The comedy is fantastic. I completely love this video! If I wasn't poor, I'd donate money to The Piano Guys just for making this highly entertaining video.
How about you? Check it out and let me know what you think (please!).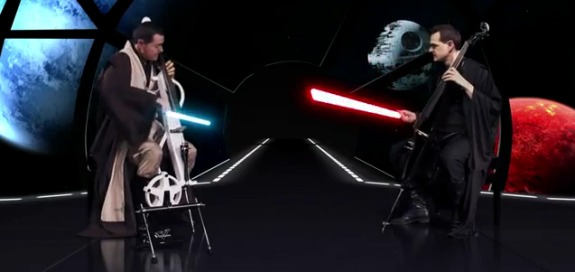 … continued
I almost always see someone wearing Bose QuietComfort headphones when I fly. I almost always laugh at those people. Bose QuietComfort headphones are overpriced and overrated. You can get headphones -- in-ear or cans -- that cost the same or less...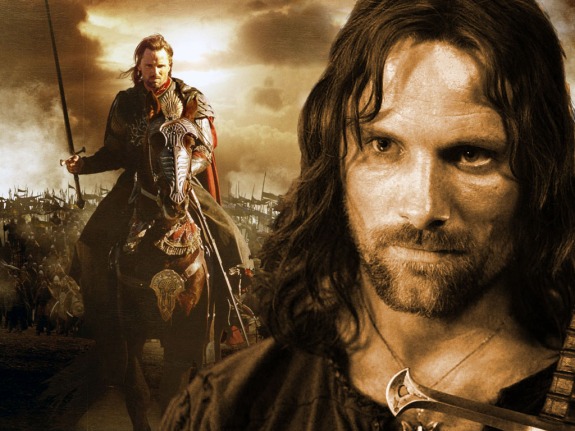 I posted this important (and silly) question about The Lord of the Rings on my Facebook page and thought you guys might have fun with it too. "Say Aragorn was a lvl. 12 ranger at the start of The Fellowship of the Ring. What level and class was he at the end of The Return of the King?" I got some really cool and really nerdy answers from a few of my Facebook friends and I'm sure you guys can top it, so have at it (please)!
And … continued
Empire magazine has some great shots of the Bane costume from the upcoming Batman movie The Dark Knight Rises. With the negative reactions Catwoman's costume received, I was hoping for something better with Bane. Unfortunately, I can't get behind the Bane costume. To me, they're trying too hard to make him look like Hannibal Lecter. In my head, Bane's mask resembled that of a luchador and the "Venom" drug was pumped into the back of his head. Here it looks like Venom is feeding into his mouth. Also, what's … continued
Last night I went to a screening of The Muppets and left the theater completely charmed. It's a fun and cute movie that mixes the classic feel of the Muppets previous musical adventures with several modern twists. As expected, Jason Segel's...
I'm not sure what's more surprising — the British government banning Dakota Fanning's advertisement for Marc Jacobs' Oh, Lola! perfume or that Dakota Fanning is getting kind of hot. On one hand, England is the country that gave us "Page 3 Girls". I figured those cats would be okay with an ad featuring an attractive 17-year old star. (Plus, those guys produced Emma Watson.) On the other hand, I never would have guessed the adorable girl from I Am Sam would transform into a sexy young woman.
Check out the … continued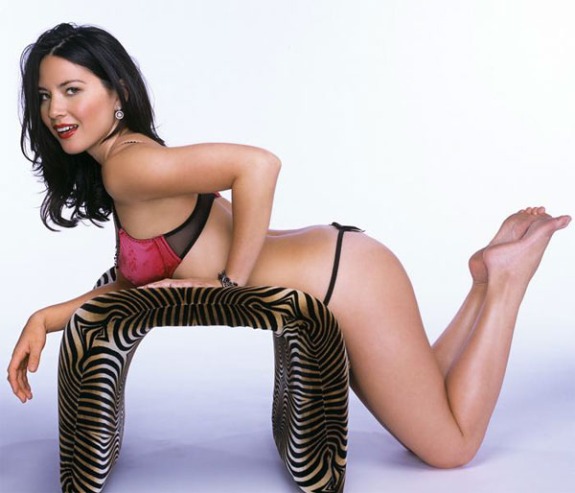 I'm so pissed at Brett Ratner. He had to idiotically use the word "faggot" in an interview, which caused a whirlwind of controversy that led to him bowing out of producing The Oscars. Now all the attention has been taken away from his sordid tales of Olivia Munn. That sucks! Just in case you haven't heard, here's what Ratner said about the woman a lot of you know as Bolivia Bunn:
I used to date Olivia Munn, I'll be honest with everyone here, but when she was Lisa. She wasn't
…
continued
Considering that I recently attended the premiere of A Very Harold & Kumar 3D Christmas and it's Coffee Talk #420, I thought that it would be a good time to discuss your favorite stoner movies. Since the the groundbreaking Cheech & Chong's Up in Smoke...
Justin Leeper and I were lucky enough to get to chat with the legendary Casper Van Dien on the set of the upcoming videogame movie Noobz. The Starship Troopers star talks about his roles (multiple) in the movie, whether he can take on Dom from Gears of War, New Jersey vs. wherever the hell Justin is from, and more. It's a fun and loose interview with a great man. Check it out and let me know what you think (please!).
---