Category: Not Reviews
The Innokin iTaste VTR is a variable-voltage/variable-wattage box mod with a unique form factor. Positioned as the company's premium box mod — with the iTaste MVP 2 positioned as the affordable model — the iTaste VTR has all the features vapers want from a VV/VW device. Its performance is accurate, the wattage and voltage ranges are broad, it can check resistance (ohms), and the build quality is tops. To me, this is the best product Innokin has ever released, but there's a big reason to disagree with my opinion — … continued
Madz Modz is a Filipino mechanical-mod maker that's best known for its Nzonic series. The latest model of the popular telescoping mod is the Nzonic v4. In addition to sporting a gorgeous media-blasted finish, the mod has a few under-the-hood changes that improve its performance. In short, the Nzonic v4 takes this popular series of mechs to new heights.
Build Quality and Construction: Madz Modz did a great job with the build quality and construction of the Nzonic v4. The threads are smooth and the materials are top notch. … continued
As a comic-book fanboy and Star Wars nerd, I was really looking forward to trying some of Majestic Vapors' "Geek Line" of e-liquids. I recently vaped Majestic Vapors' Vader's Vengeance, Fant4stic Four, and Lantern's Light. Before I get to the flavor breakdowns, let's chat about the company for a bit.
Majestic Vapors is a retail shop in the Niagara Falls area. The company offers a wide variety of juices — some straightforward blends and some interesting mixes. The Geek Line uses playful references to comics, movies, videogames, … continued
The Vape Tree is a relatively new e-liquid company that focuses on complex juices that use several ingredients. I recently vaped three of the company's e-liquids: Pinoy Punch, Banyan Tree, and Royal Tobacco. I liked one of them and loved two. The two Vape Tree e-liquids I loved were unique and complex — very distinct blends that stand out. The one I loved the most featured one of my favorite fruits — a fruit that's very uncommon in the vaping world. I definitely recommend giving the two … continued
The Kebo Russian is a bottom-coil silica atomizer that offers fantastic flavor and high capacity. It's a 1:1 copy of the Svoe Mesto Kayfun 3.1, which many vapers love for its strong performance. While other companies have tried to mimic the Kayfun 3.1, they've mostly offered an inferior experience. The Kebo Russian offers the same outstanding performance as the product it's based on, but for a much lower price.
What's in the Kit: The Kebo Russian comes with the atomizer, a clear tank, a stainless steel tank, a 510 … continued
Earlier this year, Naturally-Extracted-Tobacco.com opened for business. As a huge fan of NET e-liquids, I was really excited to see what this vendor brought to the table (or atomizer, more accurately). When I learned about the company's different extraction and bottling options (detailed in Vaping Diaries #96), I was even more excited. After vaping the company's Bombay, Chris' Blend, and Coventry e-liquids, I'm pleased to say that Naturally-Extracted-Tobacco.com is a very good choice for tobacco fans, with the potential to be a great one.
In broad terms, … continued
The El Kapitan 1.5 is an updated version of a beautiful mechanical mod from the Philippines. Made by Wu Tang House of Mods, the El Kapitan 1.5 features distinct looks and great performance. For those of you not familiar with Wu Tang House of Mods, it's highly regarded by enthusiast vapers, but isn't as well known (to American vapers, anyway) as other Filipino vaping companies like Grand Vapor and VapeHead Origins. With products like the El Kapitan 1.5, Wu Tang's reputation will burgeon. It's an attractive vaping device that's … continued
The Vapor Stands Max-E is the latest handmade product from the excellent people at Vapor Stands. In the past, I reviewed Vapor Stands' Pie Slice and Trek-E v2 products, both of which I loved. Those two stands are finely crafted (made in the USA!) products that blend beauty and functionality. The Vapor Stands Max-E is cut from the same cloth, but is the company's largest product yet. It has 27 felt-covered holes that hold a variety of products — large mods, eGo-style e-cigs, 30ml juice bottles, atomizers, clearomizers, and … continued
Black Cloud Vapor is an up-and-coming e-liquid company that serves up some interesting e-liquids available for low prices. I recently vaped Black Cloud Vapor's RY4, Cell Block 6, and Gluttony. While some of the flavors weren't quite what I was looking for, the combinations were definitely different. At $10.99 for a 30ml bottle — and only $0.25 more for extra flavoring — Black Cloud Vapor is certainly worth a look. The juices are mixed well, the company has some atypical flavors, the customer service is strong, and … continued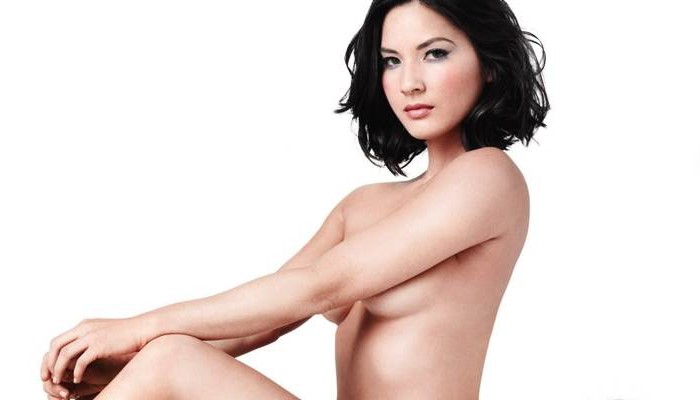 The Newsroom
finale (seasons 2) wrapped up one season's worth of intrigue and two seasons of romance in a single, neatly wrapped episode. Couples were joined, bold executive decisions were made, bad haircuts were explained, and more. In some ways, The Newsroom finale felt like it could wrap up the show for good. While HBO has publicly stated that it would like to have a third season, it hasn't confirmed that it's in the works and writer Aaron Sorkin's schedule is packed. While I expect and hope the show will … continued
---