Category: NPD Analysis
NPD Group has released its December console sales figures, giving flame warriors some nice 2010 numbers to play with. I haven't been able to track down the PSP year-end totals yet, but I'll add them as soon as I do. Here are the total U.S. console sales in 2010 according to NPD Group:
Nintendo DS:  8.56 million
Nintendo Wii: 7.07 million
Xbox 360: 6.76 million
PlayStation 3: 4.33 million
While most of the numbers were lower than 2009, Microsoft had a tremendous year with the Xbox 360, selling more than … continued
It's time for NPD Group's sales figures! It's the second month of neutered NPD numbers (*sniff* *sniff*) and I miss the flame wars the old numbers started. That said, the game sales data is still interesting. Let's have a look!
Here are NPD Group's top 10 videogame sales figures for September 2010. As some of you know, NPD has scaled back the information it reveals for free. Game sales are no longer broken out by platform. Sadly, hardware numbers are no longer given either. Scientists have predicted that console flame wars will be reduced by 28.8 percent due to NPD Group's decision. Anyway, here are the numbers:
…
continued
[Michael Buffer voice] Are you ready?!? And now...the top ten games...of August 2010 as cited by NPD Group. Let's get ready to rumble!!! [/Michael Buffer voice] Here they are:
NPD Group has released its console sales figures for August 2010. August is a traditionally weak month for the business and the numbers reflect that. Check it out:
July's best-selling games were also a bit on the Bizzaro side — at least to me. A lot of games that have made the list for the last year were knocked off by newcomers. Check it out:
…
continued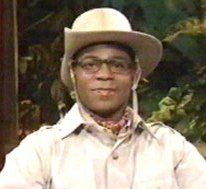 July's NPD numbers are the most interesting console sales figures in a long, long time. For the first time in three years (I think), a Nintendo console is not on top of the list! The quote Brian Fellow from Brian Fellow's Safari Planet, "That's crazy!!!" Let's check out the numbers:
Xbox 360: 443,500
Nintendo DS: 398,400
Nintendo Wii: 253,900
PlayStation 3: 214,500
PlayStation Portable 84,000
Even though Nintendo sold a lot of hardware in July, it just feels weird that the company didn't top the charts. It's like when … continued
Here are NPD Group's console software sales figures for June 2010. There are a lot of repeats on June's list, with Rockstar's Red Dead Redemption leading the way. There's also one omission that annoyed me. And the the top ten are….
…
continued
NPD Group released its console sales data for June 2010. It was an unusual and exciting month for console hardware. Microsoft did very well thanks to the Xbox 360 "slim". I know it's crazy, but it's true. When you get caught between the moon and New York City. Let's look at the numbers:
Nintendo DS: 510, 700
Xbox 360: 451,700
Nintendo Wii: 422,500
PlayStation 3: 304,800
PlayStation Portable: 121,000
Nobody should be surprised that the Xbox 360 beat the Wii in June. Hardcore gamers bought the new version of the … continued
Here are NPD Group's console software sales figures for May 2010. There were a lot of great releases in May, which is traditionally a slow month for the business. Some of your favorites made the list and there were a few surprises as well. Let's check out the digits!
…
continued
---