Category: Videos
Here's an ECC 2013 interview with Mr. Good Vape co-owner Gary Riddle. The company was part of the massive Vape Revolution booth at the show. Mr. Good Vape makes some interesting dessert-type flavors and uses playful branding. In the interview, Riddle talks about how the company got started, goes through lineup of flavors, and talks about the two new juices launched at the show. One unique feature of the new Mr. Good Vape e-liquids is that they're tooled to taste great in cartomizers and rebuildable atomizers.
On a side note, … continued
Here's an ECC 2013 interview with James Weaver, vice president of sales for NicQuid. Weaver talks about how the company got started, NicQuid's approach to making e-liquids, some of the most popular favorites in the NicQuid lineup, and more. The video is also proof that I should get 10 percent of any wholesale referrals from sales made through RPad.TV. *joke*
Check out the clip to learn about NicQuid and… continued
Here's an ECC 2013 interview with Ross Deramos, owner of Nosty Inc. In addition to making popular e-liquids — many of which feature Filipino flavors — the company works in event promotion and fashion. In the interview, Ross talks about Nosty's background, its current juice lineup, and upcoming flavors (more Pinoy e-liquids!).
On a side note, while RPadholic N8R was filming the interview, he was determined to buy Nosty's Sexxxxx e-liquid. That way he could tell his wife that he paid for sex. Bwahahahahaha!!! (And also, I'm jealous that … continued
Here's a quick rundown of Innokin's ECC 2013 lineup. The company showed off several products that will be available in the next few months. The highly anticipated iTaste VTR box mod hits first, with an October release date. The unit's heft surprised me; it feels like a solid device that's considerably heavier than its sister product, the iTaste MVP 2. The massive iTaste 134 will soon be joined by smaller siblings. The iTaste 134 Mini will be available in 18350 and 18490 sizes. Innokin showed off prototypes of the … continued
Out of all the e-liquid companies I chatted with at ECC 2013, POET (Pursuit of Excellent Taste) was one of the most impressive. The company takes a complex and culinary approach to making e-liquids. POET juices are not single-note flavors, but complex blends of multiple tastes. For example, POET CEO Randy Freer described his Americano Ciambella as his "morning drive." It features maple, coffee, and tobacco flavors, as if you were munching on a maple bar, sipping a cup of joe, and smoking a cigarette during a commute.
In … continued
While I was filming an interview on the Vapor Bombz Omega, I noticed that my buddy Marie Alvarez was working at the booth. Naturally, I had to get her on camera for one of my favorite interviews of ECC 2013. Marie Alvarez is a model that has done a lot of work for vaping companies. Some vapers see her photos and don't believe that she's really a vaper. I promise you that she's a vaper. She rocks a bedazzled Innokin iTaste MVP and loves pastry juices. Watch the … continued
Cartel Mods is a relatively new maker of mechanical mods that's taking a luxurious approach to vaping. At ECC 2013, I caught up with Cartel Mods' chief mod maker Gino Litonjua to talk about how the company got started, its philosophy of mod making, the unusual quality of its stainless steel, and upcoming additions to the Cartel Mods lineup.
While most stainless-steel mechanical-mods are made with 303, 304, or 316L stainless steel, Cartel Mods uses the more expensive 904L stainless steel. This is the stuff that Rolex uses to … continued
Dr. Mike's Rad Vapors makes some really inventive juices and has a cool story behind. At ECC 2013, I caught up with Dr. Mike's Rad Vapors CEO Strek Gauthier and COO Dr. Mike Gauthier. The company offers some unique combinations like Honey-Q (honeydew and cucumber) and Chocolate Bacon. The story of Dr. Mike's Rad Vapors starts with a traumatic event; Strek had a stroke due to cigarette smoking. He changed his lifestyle and turned to vaping. His father is a doctor with extensive aerospace experience. Strek worked for his … continued
Here's an interview with Electric Angel Owner Mika Kananen from ECC 2013. Kananen talks about the special edition EA Mods and the upcoming Invictus vaping device. The limited edition Electric Angel EA Mods include an adorable owl model, a Movember edition, and a brass leopard-print mod. The Invictus is a very different vaping device that combines features of mechanical and digital mods. It doesn't follow Ohm's law and it works with atomizers as low as 0.3 ohms. The Electric Angel Invictus aims to offer the power and … continued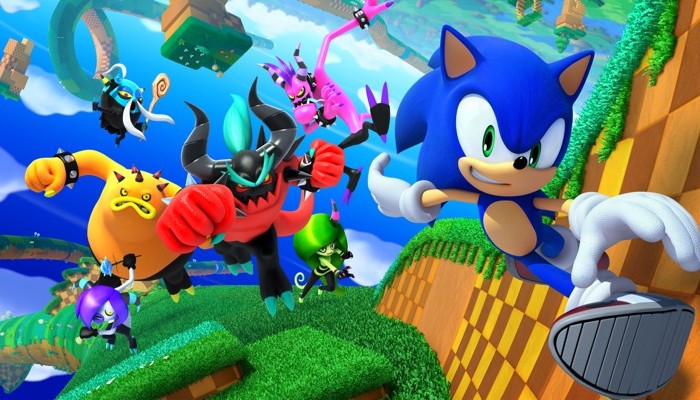 Here's a video interview and screenshot gallery of Sonic Lost World for Wii U. Sega of America associate brand manager Aaron Webber chatted with me about Sonic's new enemies (The Deadly Six), new gameplay elements, mixing classic Sonic gameplay with those new elements, cooperative play, tie-ins with the Nintendo 3DS version of Sonic Lost World, and more. Some of the more interesting features include the parkour system (Sonic will no longer come to a dead stop!) and power-ups influenced by the excellent Sonic Colors.
As someone that grew … continued
---