Category: Wii
Disney's Epic Mickey was a wonderful game, but a lot of hardcore gamers didn't play it because it was a Wii exclusive. That won't be a problem with Epic Mickey 2: The Power of Two. Junction Point Studios is taking the game to new heights and to more gamers than ever since this super sequel will hit PlayStation 3, Wii, and Xbox 360. RPad.TV's Justin Leeper caught up with associate producer Tucker George to get more details on Epic Mickey 2: The Power of Two. Check it out … continued
You guys and dolls have discussed the Microsoft, Nintendo, and Sony E3 2012 press conference. Now it's time to pick which console company had the best presser! Please vote in today's poll and explain your pick in the comments section...
Nintendo has already revealed two controllers and a long overdue social network (Miiverse) at its pre-press-conference briefing. What does the company have in store for its proper press conference? Let's find out together! You can watch the Nintendo E3 2012 press conference right here. As the info flows, please let me know what you think. With so much riding on the Wii U, Nintendo has to bust out some homeruns at this year's show. I can't wait to see if Nintendo can win over the mostly unenthused enthusiast-gaming press … continued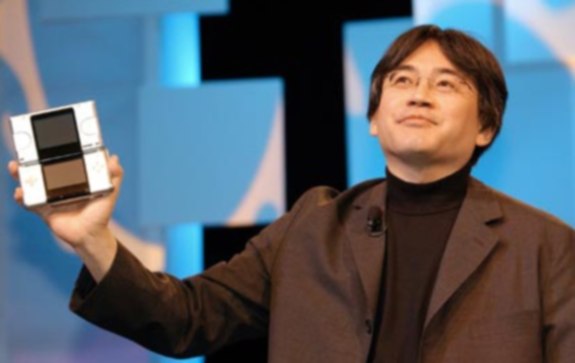 Yesterday, Nintendo announced that company global president Satoru Iwata will be revealing new information on the upcoming Wii U at 3PM PDT today. You can watch the announcement here. The timing is very curious. The company has a major press conference scheduled for Tuesday, a large number of E3 attendees are traveling on Sunday, and most attendees in town already have plans for Sunday. It's cool for fans to watch and all, but announcing a pre-press-conference announcement with a day's notice sounds like poor planning.
My initial reaction was … continued
After discussing Microsoft and Sony, let's close out your E3 2012 wishes and predictions with Nintendo. Out of the three console manufacturers, Nintendo has the most to lose or gain at E3 2012. It's the only company showing new hardware -- the Wii U. After massive success with the Nintendo DS and Wii, Nintendo's recent...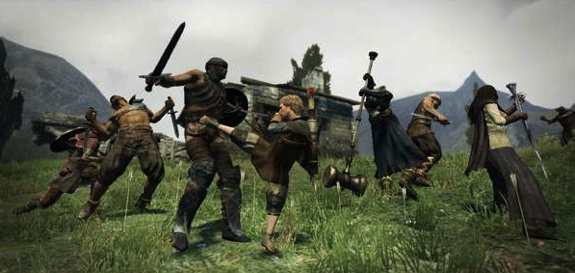 May keeps rolling along with several interesting videogame releases. Fans of action-RPGs and giant dragons (as opposed to the baby dragons currently on Game of Thrones) will want to check out Dragon's Dogma. If gunplay is more your thing then Ghost Recon: Future Soldier should have you covered. Sorcery is a PlayStation Move game that got a lot of attention (good and bad) at E3 2011. Lastly, Men in Black: Alien Crisis is the videogame companion for the third installment of the Will Smith movie franchise (actually going … continued
Here's a trio of high-res parody renders Warner Bros. Interactive sent out to promote the upcoming LEGO Batman 2: DC Super Heroes. The LEGO versions of Catwoman, Joker, and Robin are obviously a nod to the outstanding Batman Arkham City. With more than 50 characters rumored to be playable, LEGO Batman 2 is a comic-book nerds dream! The rumored roster includes Batman, Nightwing, Robin, Batgirl, Green Lantern, Superman, Flash, Martian Manhunter, Aquaman, Hawkgirl, Cyborg, Katana, Shazam, Zatanna, and Wonder Woman.
As a Nightwing mark, I get goofy … continued

After several relatively slow weeks, the ides of May takes the gaming world by storm. Blizzard's Diablo III leads the way; millions of gamers have been waiting for this one for years and it's almost here! Also high on many a gamers wish list is Rockstar's Max Payne 3. With the show's second season kicking all sorts of ass, Atlus should enjoy brisk sales of Game of Thrones. While I still have problems accepting that the movie actually exists, the companion videogame Battleship has me thinking about the … continued

Kinect Star Wars is out this week. More importantly (for uber-geeks anyway) the Kinect Star Wars bundle with the totally sweet R2D2 Xbox 360 is out! I so want one, but can't afford it right now. *sniff* In other news, Devil May Cry HD Collection is set to thrill those looking for classic DMC gameplay and updated graphics. Last, but not least, is Xenoblade Chronicles for Wii.
Any of you picking up new games this week? Any of you have rich uncles that want to buy me the R2D2 Xbox … continued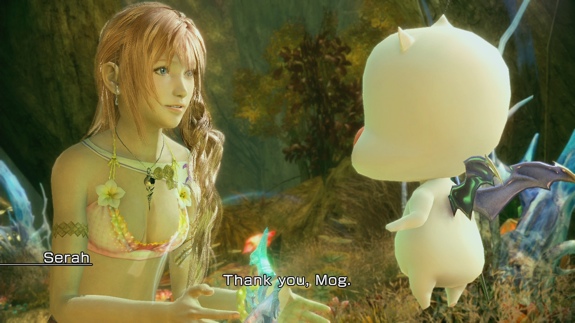 It's a pretty exciting week for February! SSX makes a triumphant return and lots of people are saying that it's a thrilling ride. Mortal Kombat: Komplete Edition is out this week too…just don't tell RPadholic Big Blak. Sega's Binary Domain is flying under the radar if you're looking for some Gears of War-like gameplay. Hardcore Japanese RPG fans will want to pick up Hyperdimension Neptunia Mk-II. It's not for Pokefanatics like RPadholic bsukenyan, but millions of gamers are sure to love PokéPark 2: Wonders Beyond. … continued
---