Category: WWE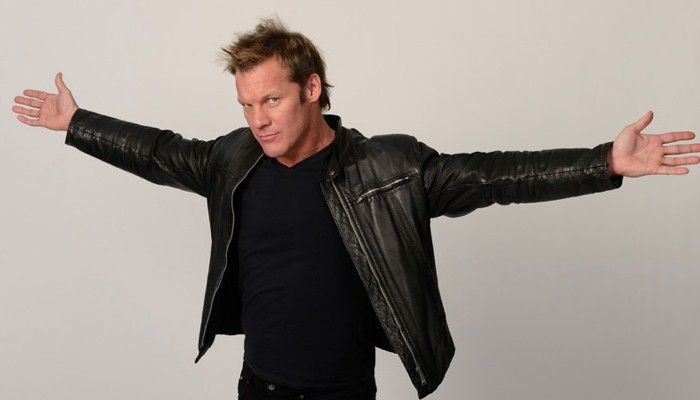 WWE Superstar Chris Jericho — the best in the world at what he does — has an upcoming web series called But I'm Chris Jericho! The trailer, embedded below, shows a Curb Your Enthusiasm-type of comedy (but I'm guessing that the show won't rely so heavily on improv). But I'm Chris Jericho! chronicles the ex-wrestler's (fictitious) attempt at breaking into the acting world. It debuts on October 29, 2013 with new episodes every Tuesday. Behind-the-scenes footage will run on Mondays, while "bonus" episodes will air on Wednesdays and Thursdays. … continued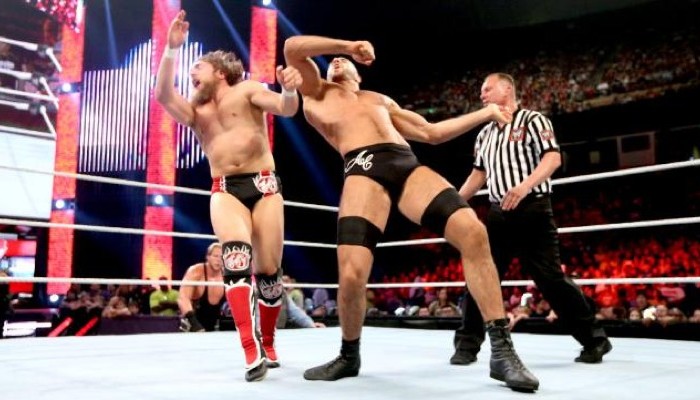 Looking at the current WWE roster, I was wondering what WrestleMania dream match is floating around in your head. It doesn't necessarily have to be for WrestleMania XXX in New Orleans. Any WrestleMania in the near future works for this fun game. Do you want to see a clash of giants? How about two masters of technical wrestling going at it? Perhaps you fancy a David-and-Goliath showdown. Whatever your WrestleMania dream match is, I'd love to hear about it. As for me, the answer is easy. I want to see…continued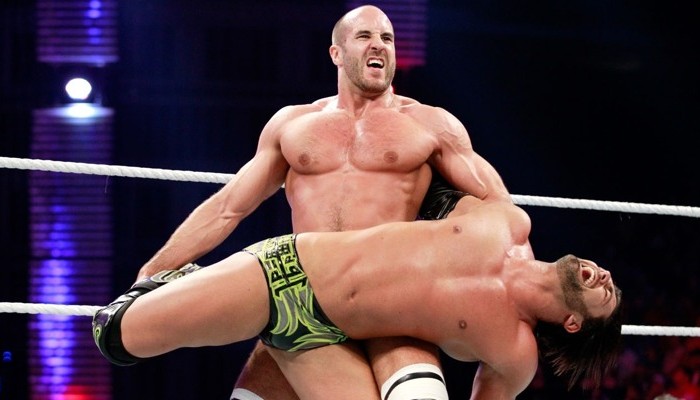 Claudio Castagnoli, known as Antonio Cesaro in WWE, has been one of my favorite pro-wrestlers of the last decade. He has an incredible combination of power, technical wrestling skills, and dynamic moves. While his "Very" European uppercuts are wicked to watch, WWE fans have been marveling at Antonio Cesaro's "giant swing" move. Check out the two clips below of Antonio Cesaro executing the maneuver on the gargantuan Great Khali. The first is from the WWE Battleground pay-per-view event on Sunday and the second is from last night's Monday Night Raw… continued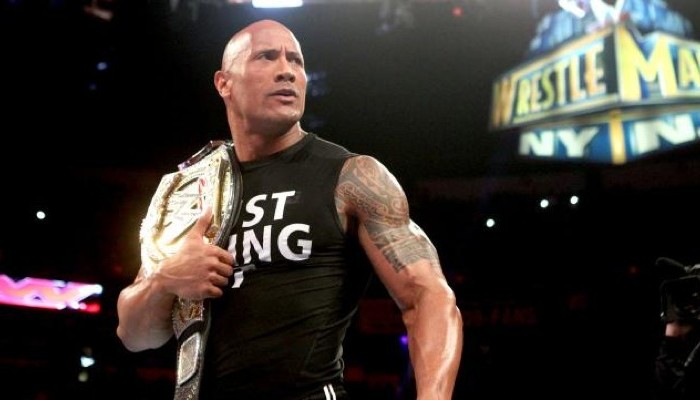 Dwayne "The Rock" Johnson confirmed via Twitter that he'll be starring in The Fall Guy. The movie, which will be directed by McG, is an updated version of the popular '80s action series. For those of you not familiar with The Fall Guy, the show was about a stuntman that moonlighted as a bounty hunter to make ends meet. The "unknown stuntman's" adventures were filled with stunt-acular action. The original show starred Lee Majors. It will be fun to see if The Most Electrifying Man in All of … continued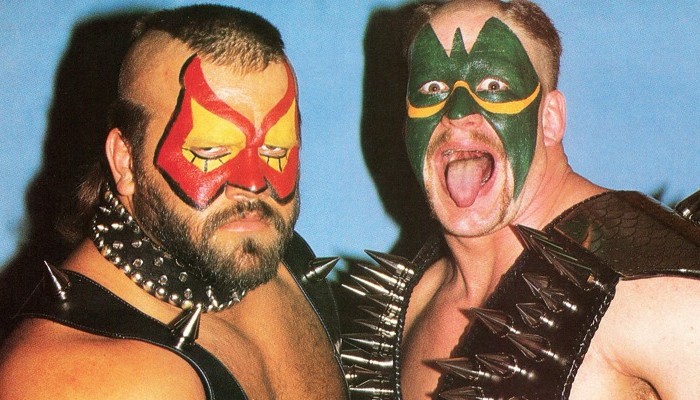 There's a whole generation of pro-wrestling fans that have no idea that wrestlers made their entrances set to popular music. That used to be one of my favorite aspects of pro-wrestling. There were certain guys that I liked or hated because I liked or hated their entrance music. These days, the vast majority of pro-wrestling entrance themes are in-house creations (with most WWE songs being penned by Jim Johnston). Back in the '70s and '80s, wrestlers  (and management) picked popular songs that felt appropriate for their characters. Instead of paying for music licenses, the WWF/WWE started writing in-house songs that they could sell. It makes total sense on a business level, but I still miss wrestlers using…continued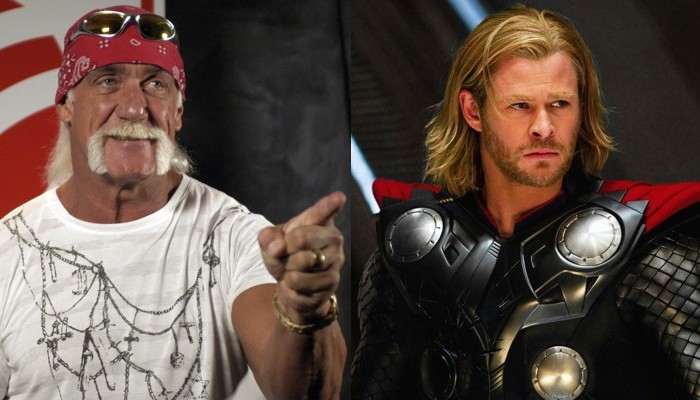 A Hulk Hogan biopic is inevitable, but who in the world would be able to portray him on the silver screen? What actor has the combination of muscles, mass, and charisma to play the man that changed pro-wrestling forever and for better? If Hulk Hogan had his way, it would be Chris Hemsworth training, saying his prayers, and eating his vitamins in a Hulk Hogan movie. In an interview with the Canadian Press, the Hulkster said:
I think we need a serious, serious actor that knows what he's doing.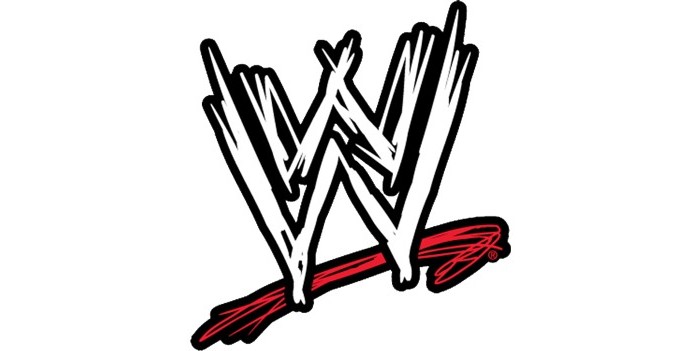 Yesterday afternoon, I received a call to do some red-carpet interviews at WWE's "Superstars For Hope" charity event for the Make-A-Wish Foundation. WWE fans know that the company does a lot of work with this outstanding charity. John Cena makes a lot of appearances for Make-A-Wish and as much as I dislike his character, it's awesome to see how happy he makes children with life-threatening medical conditions. Most of the talent I spoke with put Cena's charity work over in a major way, which is completely deserved. While I … continued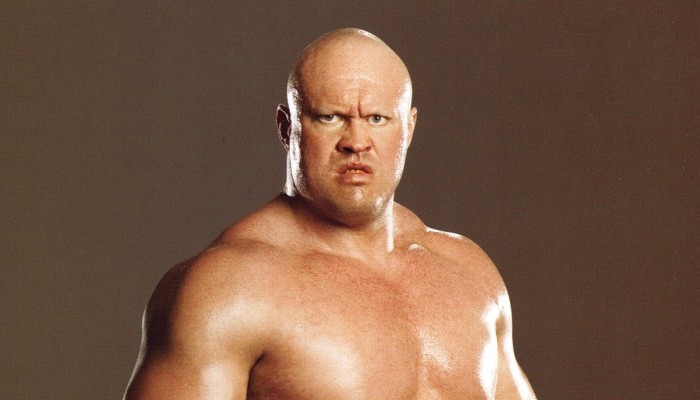 Remember WWE wrestler Gene Snitsky? His pro-wrestling achievements include punting a (fake) baby, harassing WWE Divas to satisfy his foot fetish, engaging in homoerotic promos with John Heidenreich, and having yellow teeth. He left all that behind to become one of the bodyguards for New York Yankees team idiot third-baseman Alex Rodriguez. According to The Star-Ledger, Snitsky is part of A-Roid's five-man security detail.
This makes perfect sense to me. More than any other player in Major League Baseball, Alex Rodriguez has the most in common with a … continued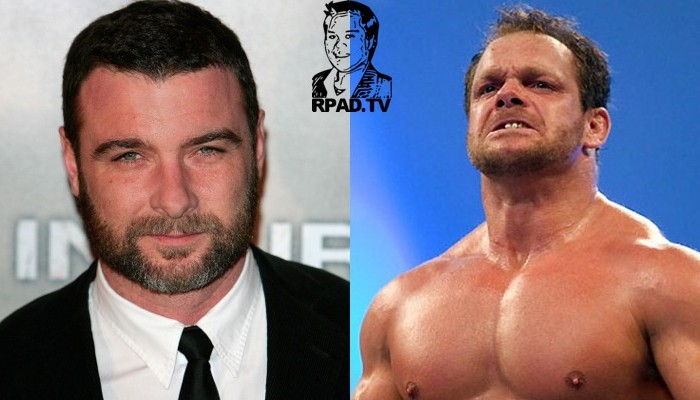 [Update 12:40PM PDT] The latest rumor on Crossface, the Chris Benoit biopic, has Liev Schreiber playing playing the Canadian Crippler. Benoit, as most of you know, was a brilliantly talented professional-wrestler whose life ended in a grisly tragedy when he killed his wife and son before taking his own life. Schreiber is known by geeks for his role as Sabretooth in X-Men Origins: Wolverine, while boxing fans know him as the narrator for the 24/7 series.
The story was reported by MoviePilot and should be taken with a … continued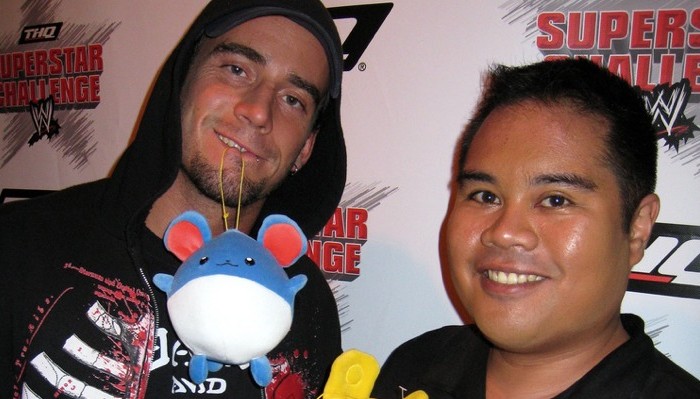 According to TMZ, WWE Superstar CM Punk has obtained a restraining order against his mother. Punk's mother has allegedly hit him up for tens of thousands of dollars, threatened to commit suicide unless given money, and threatened to release embarrassing information about her son unless she was given dough. On paper, it sounds like a sad tale of a mother taking advantage of her (relatively) recently famous and successful son. Here's a clip from the article… continued
---