Tag: PC Gaming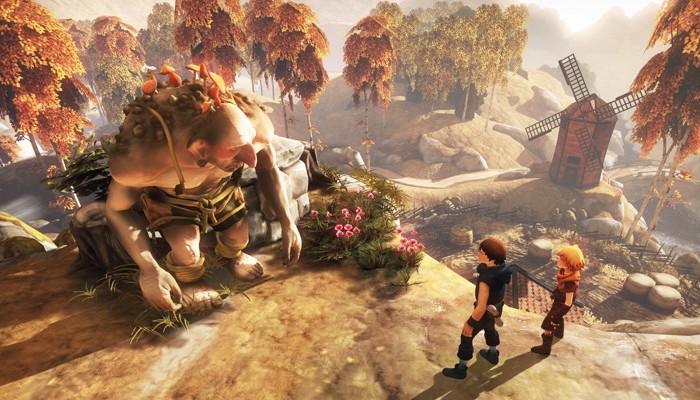 I'm giving Brothers: A Tale of Two Sons another whirl before I post my review. There's a lot that I love about the game, but it also has elements that aren't for everyone. I'm under embargo, so I can't really say more. On a videogame-related note, I plan on reading Nobuo Uematsu's interactive book Blik-0 1946. It's available for the Apple iPad and Amazon Kindle. Many of you know Uematsu for his unforgettable Final Fantasy music. In Blik-0 1946, you'll get to enjoy some new tracks from … continued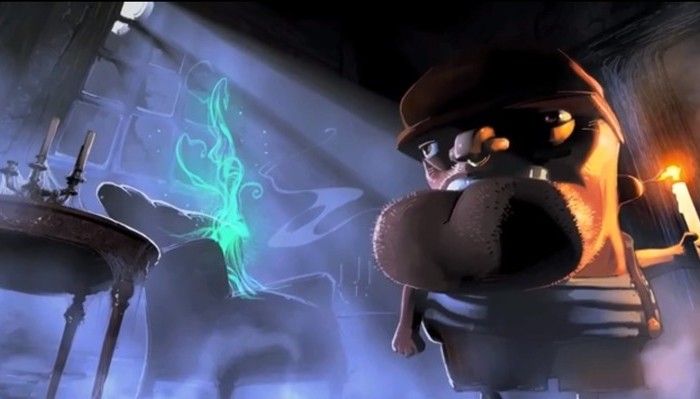 Fall is going to be an awesome season for Neil Gaiman fans. He's returning to Sandman in Sandman: Overture and he has a game coming out. Wayward Manor is a serialized game being developed by Gaiman and The Odd Gentlemen. It will be available for Windows and Mac OS (and possibly more platforms). To fund the game, Gaiman and company have set up a Kickstarter-like page that allows you to pre-order the game and pay additional money for bonuses. The goodies include wallpapers, the soundtrack, an art book, naming … continued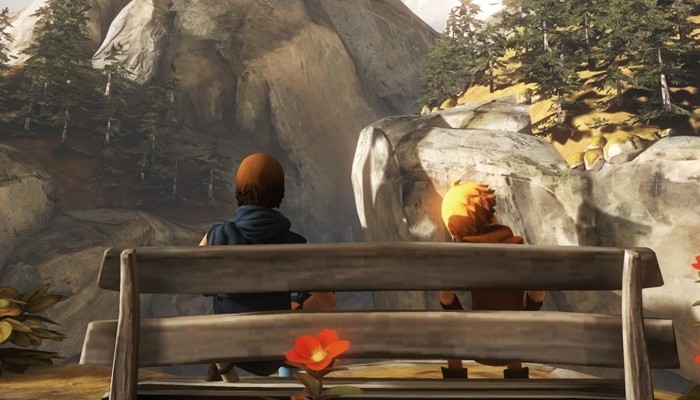 I received my review code for Brothers: A Tale of Two Sons and I'm excited to play it this weekend (after a lunchtime viewing of The Wolverine). I was high on the game after seeing it in October. The gameplay is clever and simple, while the graphics look like a water-colored painting come to life. In many ways, it's like a mashup of Ico and Heavy Rain. I adored both of those games, so hopefully I adore this one. The game hits on August 7, as part of … continued
Last week I caught a demo of Beatbuddy: Tale of the Guardians, a unique platform/music game developed by Threaks and being published by Reverb. Executive producer Ted Lange took me through the game and chatted with me after the demo. Beatbuddy features a story by Rhianna Pratchett and music from Austin Wintory (Journey). Lange described the game as being "familiar and different." It has platform elements that will instantly feel familiar to gamers that have played loads of Mario and Sonic games, but also has a distinct … continued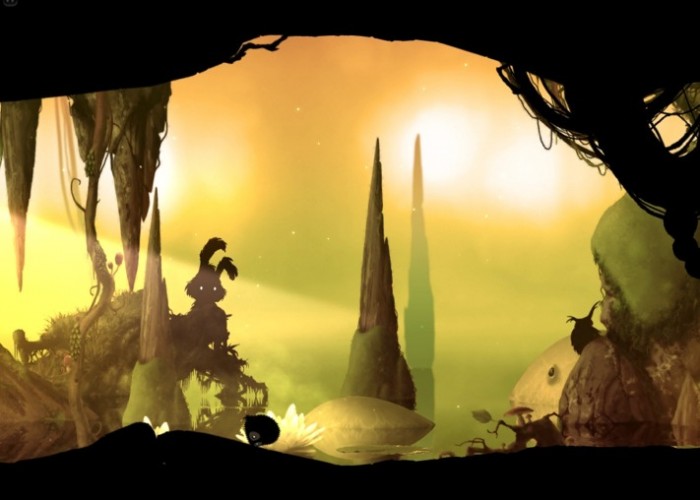 This weekend I'm going to jump into some of the iOS freebies I downloaded during the App Store 5th Anniversary Sale. First up is Badland. It's a platform game with some of the sweetest art I've seen in a mobile game. Next on the list is Tiny Wings HD. Lots of my friends were high on the original game when it first came out. I want to see what all the fuss is about, but I'm going to do it with updated graphics. Since I'll be glued to … continued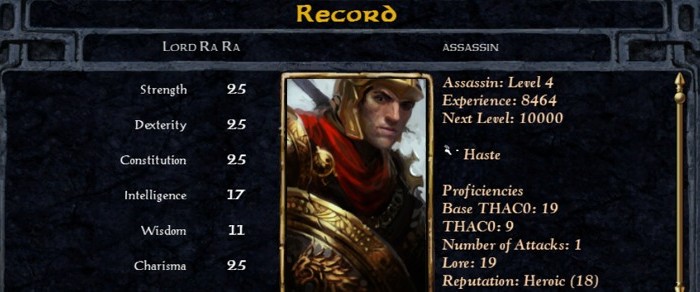 Half of 2013 is over and I want to hear about your favorite game of the year (thus far). Were you enthralled by 
BioShock Infinite
? Were you captivated by Lara Croft's return in 
Tomb Raider
? Perhaps 
Ni No Kuni: Wrath of the White Witch
brought you a slice of gaming heaven. I know that some of you are down on 
The Last of Us
, but it has been getting rave reviews, so maybe the game is working for some of you? Please talk about the best game you've played this year in the comments section. As for my choice...
more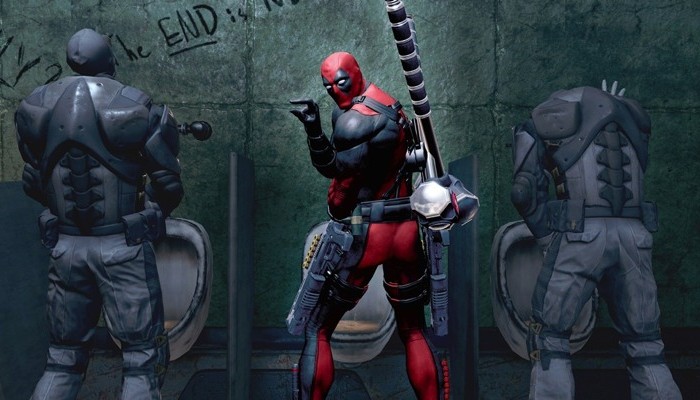 It's going to be a violent and sarcastic weekend for me, because I'll be hanging out with Marvel's lovable merc with a mouth while I play Deadpool. I'm really looking forward to this game, but in a rather unusual way. I've heard…not-so-good things about the gameplay. I'm prepared to deal with that. Since Deadpool is one of my favorite Marvel characters, I'm super looking forward to the game's writing, characterization, interactions, etc. Although I'd love for the gameplay to rock, I'll be content if the game delivers the Deadpool … continued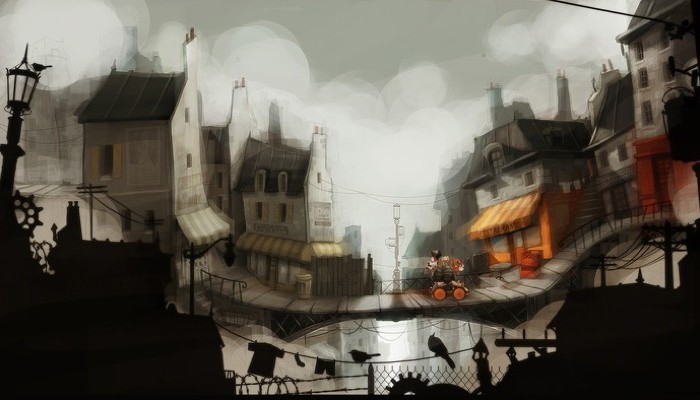 Lexis Numerique's Taxi Journey claims to be a platformer that mixes adventure elements, puzzle gameplay, poetry, humor, and mystery. The description grabbed my attention. After going to the game's Kickstarter page, I was charmed. The art style — featuring distinct pencils and inks — has a Tim Burton-esque feel to it. The characters and objects in the game look familiar and weird at the same time. The idea of a poor taxi driver that can't afford a real cab and has to carry his passengers on his back while … continued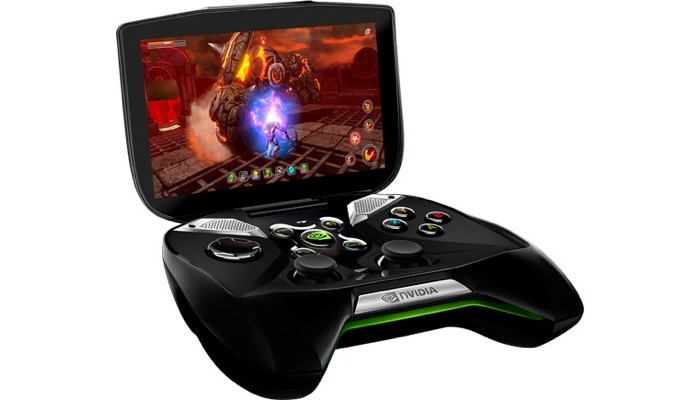 Bad news for gamers looking forward to Nvidia Shield — the company's portable videogame console has been delayed to July. It was originally slated to ship this week. The delay was caused by a "third-party mechanical component." For those of you not familiar with Shield, it's a mobile gaming console that can play Android games and stream PC games. It's the first product to use Nvidia's Tegra 4 chipset, giving it a tech-spec edge over other Android-based gaming systems on the market.
Here's more on the delay from Nvidia senior … continued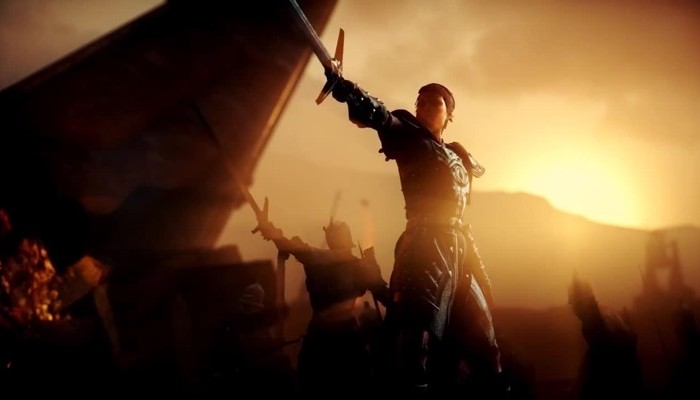 EA recently changed the name of 
Dragon Age III: Inquisition
to 
Dragon Age: Inquisition
. EA president Frank Gibeau explained the name change to 
IGN
, saying, "We just wanted to draw more attention to the fact that
Inquisition
is an all-new chapter inside of the
Dragon Age
universe, as opposed to people expecting a follow-on to
Dragon Age 1
and
2
in a literal, linear sense." Never mind that the E3 2013 trailer for the game featured characters from the first two games. Never mind that the third game was supposed to unite the Hero of Ferelden (
Dragon Age: Origins
), the Champion of Kirkwall (
Dragon Age II
), and That Really Nice Guy From Antiva (my
Dragon Age
fan fiction). This is...
more
---