Tag: PC Gaming
In yesterday's Coffee Talk, we discussed the games we loved in the first half of 2010. It really is remarkable that so many excellent games have been released already. The problem is that it's really hard to play all the great ones. Today I want to know what awesome 2010 releases are in your gaming backlog.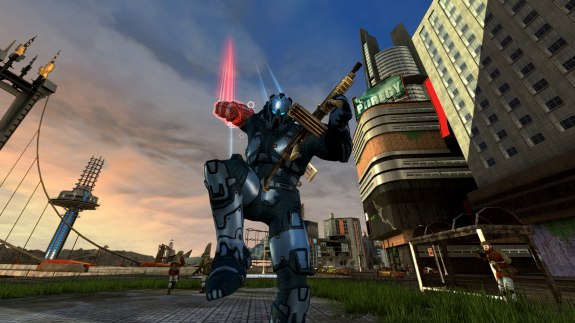 I have that awesome problem of having too many good games to play this weekend. If you've read my (not a) review of Hot Shots Tennis then you know that I'm loving the game. I'm going to play it more than I ought to this weekend. Last night I started LEGO Harry Potter and was totally charmed. I'll definitely be spending more time at Hogwarts School of Witchcraft and Wizardry. For more practical reasons, I should play Crackdown 2. I'll spend some time with the game, but it's going … continued
2010 is halfway over! Since it's halftime, I wanted to see what your favorite game of 2010 was, thus far. It has been a very unusual year for the videogame business with so many outstanding games released in the first half of the year. Which one was your favorite?
Here are a pair of excellent Portal 2
videos for your drooling pleasure. As I mentioned in Coffee Talk #162, I didn't have time to see the game at E3 2010, which totally bummed me out. The good news is that I can enjoy these videos with you and disccus 'em here! I know a few of you are Portal fans, so kindly check out these clips and let me know what you think (please)!
Here's another simple Coffee Talk topic for you: who's your favorite small publisher? In the gaming industry, it seems like every other story is about Activision or Electronic Arts, but smaller publishers are important to the business as well. I love that Atlus bring quirky Japanese games to America. I love that Nicalis helps small games like Cave Story get attention.
Today's Coffee Talk is super simple. I want to know what game you've played the most. Easy, hey?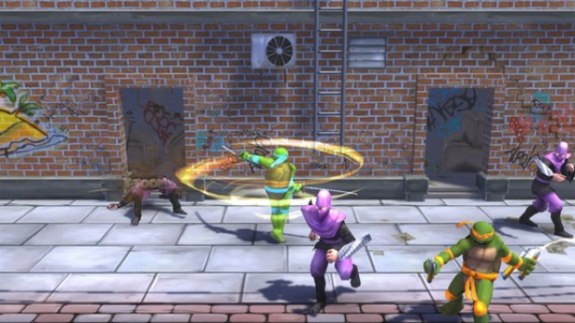 E3 2010 is finally out of my head (i.e. I'm no longer having flashbacks), so it's time to get gaming again! I recently picked up Turtles in Time: Re-shelled
and want to get my t-u-r-t-l-e power on. My ankle is gimped, so I'm going to use that as an excuse to stay in bed and play Glory of Heracles
.
How about you? What's on you weekend playlist?… continued
As brilliant as E3 2010 was, there were a few things I was hoping to see that didn't make it. In some cases, perhaps they were just rumors. In other cases, the publisher wanted to save the game for another trade show. Whether the product is too early or the development team is in disarray, I was still bummed not to see the following.
It's impossible for one person to see all the cool games at E3, but this year's show was exceptionally difficult. Most of my friends at the show agreed that E3 2010 was much more interesting than E3 2009. It's great for the gaming business, but bad for a single attendee. Here's a list of things that I wish I saw at this year's show.
Now that my eyes and ears have settled down after being bombarded by the glorious conference known as E3 2010, I wanted to go over a few of my favorite things. Rain drops and roses and whiskers on kittens...wait, that's not what I meant. I wanted to go over a few of my favorite things I saw at the show. In no particular order, here are 10 cool things I saw at E3 2010.
---