Tag: PC Gaming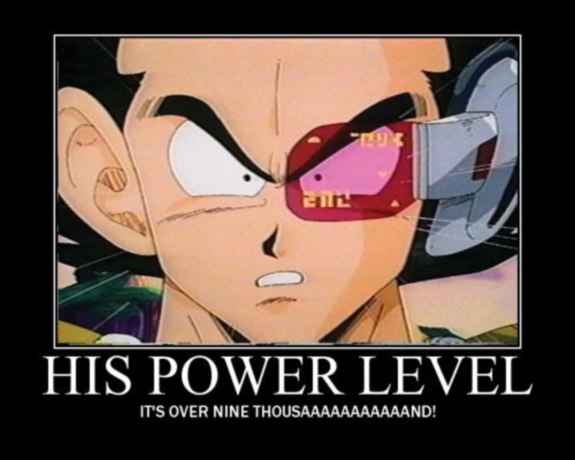 There's only one game that exists to me right now: Scrabble on Hasbro Family Game Night
. My training has been going well. My power level is increasing, though it's still not where it was when Zoe and I competed. Hopefully it will get to that level…and perhaps beyond. The only thing that could possibly get in the way is Alan Wake
. I should have my copy tomorrow and that'll probably be too good to pass up.
How about you guys and gals? Any Mac users out there giving … continued
I've been questioning my taste in movies for the last year or so. I think it started when I saw Semi-Pro on cable. I really enjoy Will Ferrell movies, but this one got panned so I didn't see it in theaters. I was shocked by how much I enjoyed it on cable. It wasn't a great movie, but it certainly entertained me. It was the same exact thing with Forgetting Sarah Marshall — totally enjoyed it, despite the poor reviews. Next it was Role Models, I Love You, Man, and Land of the Lost.
Yesterday I told you about a recurring BioWare dream that I've had for the last ten years. For the last three years or so, I've been having this other dream about BioWare. I'm living in southern Thailand — probably Phuket or Koh Phangan — and telecommuting as a BioWare community manager. Life and work are pretty much perfect. It's such a lovely dream. *sigh*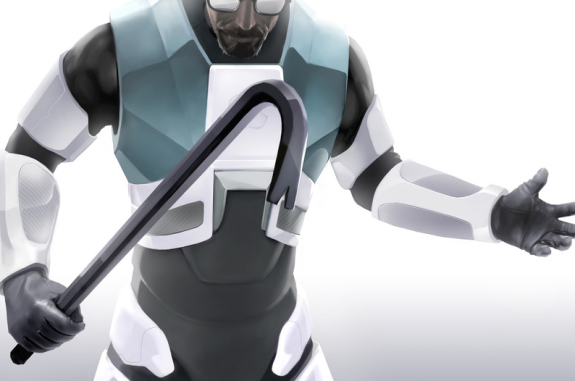 Just in case any of you Macheads forgot, Valve is launching its Steam gaming service for Apple Mac OS tomorrow with Portal and Torchlight leading the way. This is tremendous news and arguably the biggest leap for Mac gaming in years. Here's a snippet from the press release:
The first collection of Mac titles will demonstrate "Steam Play," which allows customers to purchase a game once and play it on all Steam supported platforms. Gamers who have previously purchased games on Steam will find them available in their account on
I've told a few of you about this already, but I've been having this dream about BioWare for the last decade or so. I'm at this super fancy awards show (think Oscars or Emmys). I'm wearing a tuxedo and I'm at a podium presenting an award. Finally, with complete seriousness I say: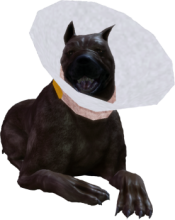 In the spirit of my Dragon Age: Origins character and gift guide for the Awakening expansion pack, here's a listing of the items for the "Feastday" DLC. I totally missed this one while I was in Asia. It's an amusing batch of DLC that also adds some in-game items. The gifts and pranks can be purchased separately for $1.99 on PSN or 160 BioWare/Microsoft Points. They can be purchased together for $2.99 on PSN or 240 BioWare Microsoft Points.
In addition to gifts and pranks that will … continued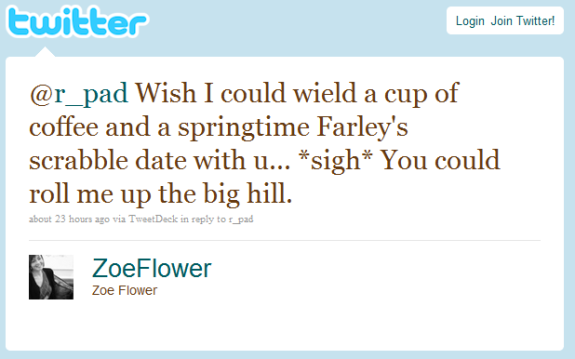 My nemesis Zoe Flower left me a very sweet tweet that reminded me of the many wonderful times we've had drinking coffee and playing Scrabble. It also reminded me that I've gotten at the game. Perhaps I'm just better at Scrabble when I can see the actual board and arrange my tiles with my own hands, but RPadholics Big Blak and N8R have been making me look silly in Hasbro Family Game Night
Scrabble. I need to practice…and it all starts this weekend!
I'm hoping to make some time … continued
E3 2010 is a little over a month away and I wanted to get your thoughts on the show. I'll probably ask you this question a couple of more times in the next few weeks so I can see how your answers change as information leaks. For now let me know what you're jazzed about.
Are you looking forward to PlayStation Move vs. Project Natal? Perhaps you're more interested in the future of streaming gaming and want to see how Gaikai vs. OnLive plays out. Mobile gaming is growing crazy fast and there will tons of great iPad/iPhone games on display. Perhaps you're not interested in these new battles and trends. Maybe you just want more info on an exciting console or PC game.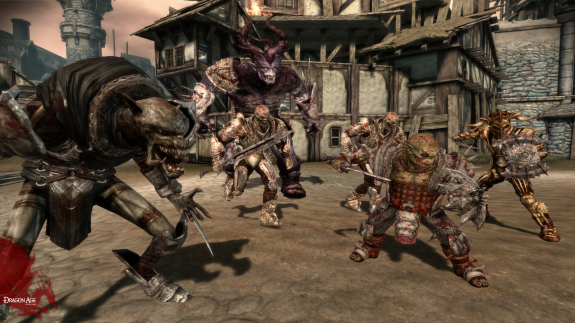 Just in case you've been wondering what goes through the mind of a lonely genlock, the Darkspawn Chronicles DLC pack for Dragon Age: Origins lets you experience a brief portion of the game from the darkspawn's perspective. The DLC will be available on May 18, 2010 for $4.99 on PS3, 400 BioWare Points on PC, and 400 Microsoft Points on Xbox 360. Here are some highlights from the press release:
Imagine a world without heroes, where the greatest among you never became a Grey Warden
Play through the Fall of
I love watching my friend James play videogames. He gets angry. He curses out the television. And inevitably, he flings his controller. Sometimes it's more fun watching his reactions than watching the game itself.
I'm usually pretty calm when I play games. There are a few things that can drive me into a controller-throwing rage. Cheap deaths and cheap boss fights immediately come to mind. Last year I was playing Street Fighter IV while dealing with a malfunctioning Xbox 360 that often made the screen impossible to see. This made beating Seth — one of the cheapest bosses ever — even more irritating. This also made my hand hurt from punching my arcade stick.
---