Tag: PC Gaming
Games get better all the time. Development techniques improve. Gameplay styles evolve. Consoles and PCs become more powerful, which allow them to be potentially more immersive. Despite all of these factors, there are things I miss about the good old days of gaming. Perhaps it's the primitive charm of classic games or maybe I like how old games required me to imagine or maybe it's simply nostalgia, but there are many things I miss about the classics.
Live from New York…it's Reset episode nine!!! Okay, it's not live, but two of these clips are from the excellent Digital Life conference in New York where Ruby and I got into all sorts of trouble. Closing out the show, Kat pays a visit to Planet Moon to check on an exciting PSP game.
Part 1 — Reset's team of R&R (Ruby and Raymond) were thrilled to go to New York for Digital Life. Great games, cool gadgets, and a wonderful crowd made the expo really exciting. Now, the Reset … continued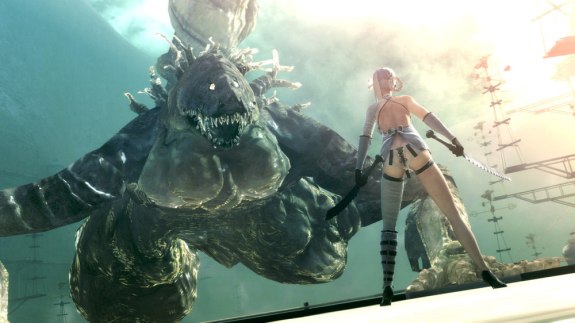 I have to play Nier
this weekend for work purposes. It's funny that a Square Enix game is taking me away from another Square Enix game (okay, it's not that funny). I'm hoping that my copy of Super Street Fighter IV
arrives today. It seems like the perfect game to break up the action. I'm also curious to see how tournament hosting works. Perhaps there will be a Super Street Fighter IV RPad.tv Invitational in the near future.
As always, I want to know what you're playing this weekend. Kindly … continued
In a tremendous move with all sorts of implications, Activision and Bungie have closed on a 10-year publishing-agreement. Here's a snippet from the press release:
They have entered into an exclusive 10-year partnership to bring Bungie's next big action game universe to market. Under the terms of the agreement, Activision will have exclusive, worldwide rights to publish and distribute all future Bungie games based on the new intellectual property on multiple platforms and devices. Bungie remains an independent company and will continue to own their intellectual property. Additional terms
…
continued
I've quit many things over the years. At various points in my life, I've quit drinking, smoking, gambling, comic books, and several other things I can't remember. (Sadly, I've never been treated for sex addiction like Tiger Woods, David Duchovny, and Chazz Michael Michaels.) Obviously, I have an addictive personality. One thing I've never given is playing games. Certainly I've had a lot of stretches (too many, really) where I've played games way more than I should have, but I've enjoyed the "work" excuse for my marathon sessions.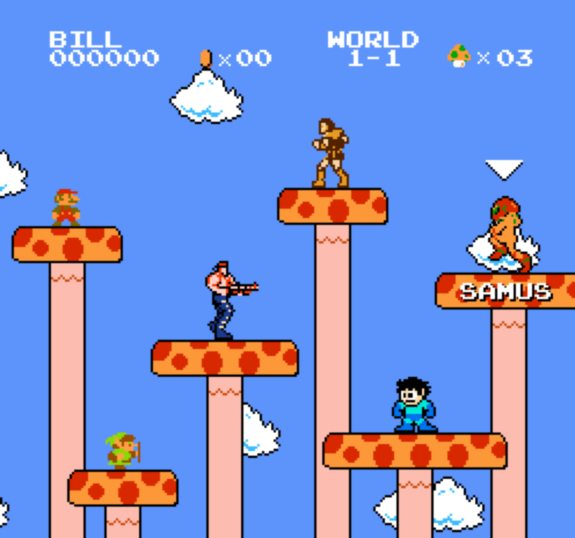 Ever dream about playing through Super Mario Bros. levels as Simon Belmont, the dude from Contra, Mega Man, Link, or Samus Aran? Well now you can in Super Mario Crossover! This adorable Flash game takes levels from SMB and lets you play through them as heroes and heroines from other classic titles. Each character has his or her signatures moves and music. It's cute. It's fun. It's familiar and new at the same time. Give it a shot and let me know what you think!… continued
Tony Hawk games, Nintendo "Revolution" talk, Star Wars: Battlefront 2, and an epic lightsaber fight — there's plenty for you to enjoy in this episode of Reset. It's fun looking back at the Wii; I don't know anyone that thought it would be the success it turned out to be, including my two distinguished panelists. The lightsaber fight with Ruby still cracks me up. Check it out!
Part 1 — Activision's Tony Hawk titles have been thrilling gamers for years. The action-sports excitement continues with the upcoming Tony … continued
For the most part, we all know what kind of games we'll like and won't like. Every now and then, a surprise comes our way. One of the best ways to receive a gaming surprise is through friends. A great friend of mine recently dropped by for lunch on his way back up to San Francisco. We've gone through a lot together, but there's one game that always reminds me of him: Culdcept. I admit that I would have totally ignored this game if he didn't put it on my radar. Thanks to him, I've gotten dozens of hours of entertainment from a game I wouldn't have tried on my own.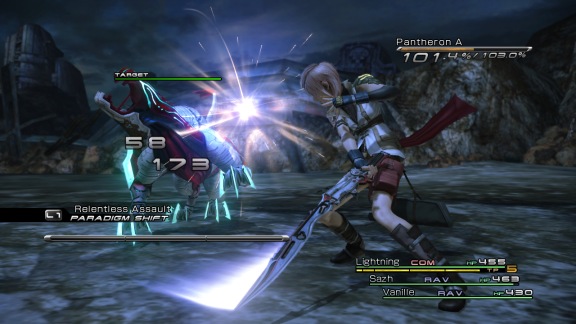 Jet lag is still kicking my ass (to be fair, I'm not putting up much of a fight), but I'm finally ready to get back to some real gaming! I'm totally jumping back into Final Fantasy XIII
. Hopefully my timing with paradigm shifts won't be too bad after two weeks away from the game. If I remember correctly, I'm in chapter 10. FFXIII has been a really enjoyable experience so far and from what I understand, the best is yet to come. I really don't understand what some people … continued
RPadholic tokz_21 sent me this interesting article on digital downloads being taxed. The article focused primarily on movies and music, but it could easily apply to games as well. I don't know what the deals are in the states you live in, but in California downloadable goods aren't taxed. On one hand, I save some money. On the other hand, I do feel like I'm cheating (just a little bit).
---