Tag: PC Gaming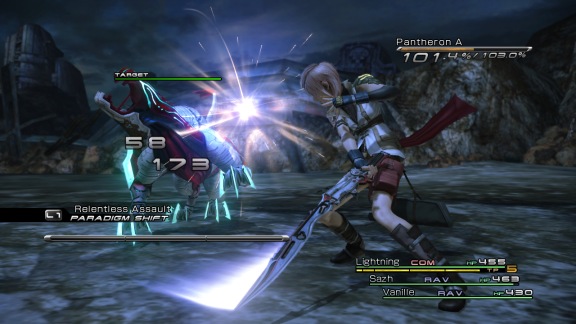 Jet lag is still kicking my ass (to be fair, I'm not putting up much of a fight), but I'm finally ready to get back to some real gaming! I'm totally jumping back into Final Fantasy XIII
. Hopefully my timing with paradigm shifts won't be too bad after two weeks away from the game. If I remember correctly, I'm in chapter 10. FFXIII has been a really enjoyable experience so far and from what I understand, the best is yet to come. I really don't understand what some people … continued
RPadholic tokz_21 sent me this interesting article on digital downloads being taxed. The article focused primarily on movies and music, but it could easily apply to games as well. I don't know what the deals are in the states you live in, but in California downloadable goods aren't taxed. On one hand, I save some money. On the other hand, I do feel like I'm cheating (just a little bit).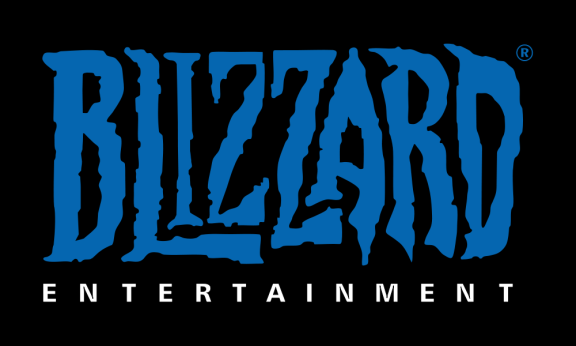 Blizzard has swung its mighty banhammer to the tune of 320,000 banned accounts. The offenders were apparently up to no good in Diablo II and Warcraft III. It's also interesting to note that a lot of the bans are a result of the community policing itself. Here's a quote from Blizzard's forum post:
Many account closures come as the direct result of tips emailed to our hacks team by legitimate Battle.net users. If you come across a hack, find a site responsible for distributing hacks, or have a replay
The National Labor Committee (NLC) posted an interesting report on a Chinese factory that makes several Microsoft products — including Xbox 360 controllers and remotes. As you can imagine, the factory's conditions were deemed horrid. Children as young as 16 allegedly work shifts exceeding 15 hours in an extremely small space without air conditioning. The workers allegedly sleep 14 to a room and can only take sponge baths.
This was a particularly fun episode of Reset to put together. The first clip features two of my closest friends in the business, the second clip has Zoe and me playing around in Vegas, and the last one is about Ultimate Spider-Man! Check yourself before your wreck yourself (I have no idea where that came from).
Part 1 — Here's a roundtable discussion from a Konami event. While it wasn't a drunken adventure like the Midway table of truth, there's some good stuff here. Journalists Robert Workman, Christian Nutt, … continued
Superheros, new consoles, and Konami — this episode of Reset has a lot going on! The second clip is particularly amusing when viewed through the retroscope; predicting PlayStation 3 factoids before launch is always good fun. Anyway, check it out!
Part 1 — I love X-Men Legends. Action-RPGs are some of my favorite games and I'm a comic-book nerd, so the game is perfect for me. Naturally, I was excited to check out X-Men Legends II at an Activision event.
Part 2 — Good friends EGM Mark and 1Up… continued
I'd like to say that I'm going to jump right back into Final Fantasy XIII
this weekend, but considering that I've been back in America for 14 hours, that's probably not happening. I need to settle down, adjust to Pacific time, catch up on a ton of email, etc. When I need a mental break (i.e. escape from reality), I'll probably jump back into Civilization: Revolution on my iPhone. Outside of that, I don't see myself doing much heavy gaming. Of course I could always be convinced to play some … continued
The first clip of this episode was the season's most popular. A bunch of girls parading around in bikinis equals traffic. Who knew. Anyway, here's the show!
Part 1 — I went down to Vegas to catch Sony Online Entertainment's "Quest for Antonia" modeling contest for EverQuest. I was totally rooting for the gamer girl to win, but she fell just a tad short. Check out these interviews with the contestants, as well as lots of footage of them strutting their stuff. Oh, I almost forgot! Blair Herter was … continued
Thanks for keeping the site going while I'm away. My trip is almost over and things will be back on a regular schedule soon. For now, I wanted to ask what you'd do if you had one week in Asia. For the sake of context, I'm going to assume you'll want to include some gamer-related activities in your Asian vacation. Would you want to checked out the Internet cafes in Taiwan? Visit game companies in Japan? Or maybe catch a professional StarCraft match at a stadium in Korea?
For the longest time, this was my favorite episode of Reset. The first segment is one of the best things I've ever done. It's also a little nostalgic since I ended up living with two of the people in the clip. Anyway, please check it out and let me know what you think!
Part 1 — Ah, the "Table of Truth"! At the time of this Midway event, I was annoyed that all the people available for interviews were publisher producers. I was hoping for people from the dev … continued
---