Tag: Videogames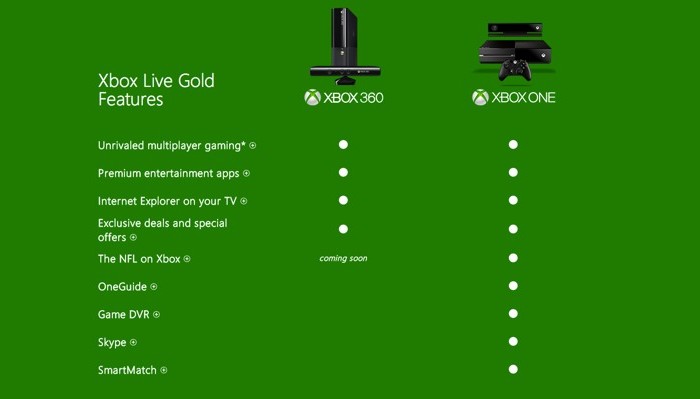 Microsoft has posted a list of Xbox Live Gold features you can enjoy on the Xbox One for $60 a year. The expected features of online gaming and premium entertainment apps (i.e. Netflix) are extra. Features touted at the two Xbox One press conferences earlier this year also require Xbox Live Gold — NFL on Xbox, OneGuide, Game DVR, Skype, and SmartMatch are part of the premium service. Check out the nifty infographic above for a visual explanation.
Now that you have more information on what's free and what's not … continued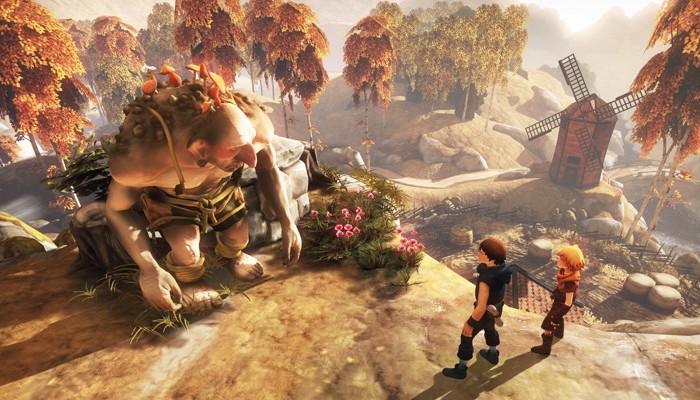 I'm giving Brothers: A Tale of Two Sons another whirl before I post my review. There's a lot that I love about the game, but it also has elements that aren't for everyone. I'm under embargo, so I can't really say more. On a videogame-related note, I plan on reading Nobuo Uematsu's interactive book Blik-0 1946. It's available for the Apple iPad and Amazon Kindle. Many of you know Uematsu for his unforgettable Final Fantasy music. In Blik-0 1946, you'll get to enjoy some new tracks from … continued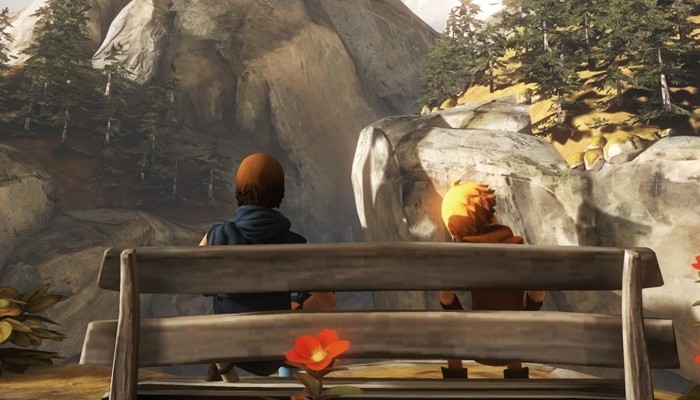 I received my review code for Brothers: A Tale of Two Sons and I'm excited to play it this weekend (after a lunchtime viewing of The Wolverine). I was high on the game after seeing it in October. The gameplay is clever and simple, while the graphics look like a water-colored painting come to life. In many ways, it's like a mashup of Ico and Heavy Rain. I adored both of those games, so hopefully I adore this one. The game hits on August 7, as part of … continued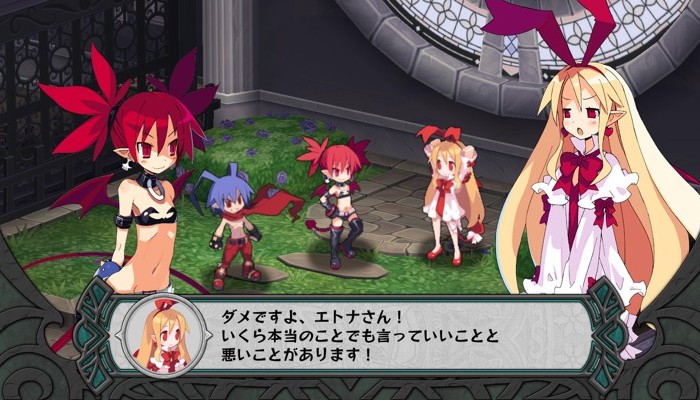 I was totally charmed by the Disgaea D2: A Brighter Darkness trailer below. The game is part of the series' 10th anniversary celebration. It has everything I love about Disgaea games — cerebral gameplay, cute character design, quirky humor, fun music, and a surprising amount of heart. I expect it to have an insane amount of the depth too, so expect me to disappear for a few weeks in October after the game is released. A Disgaea hibernation session will be in order.
Check out the clip when you have … continued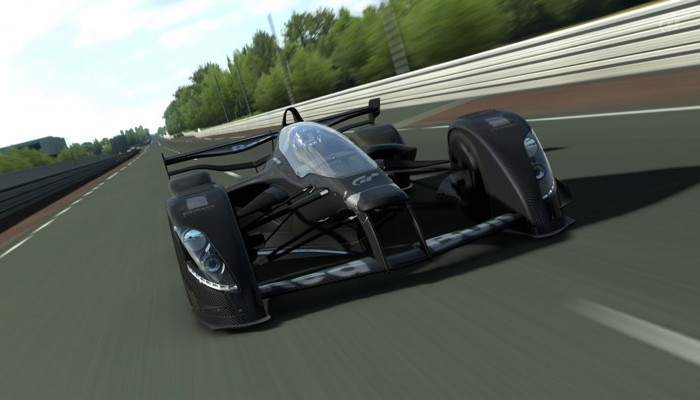 With the success of the Fast & Furious series, it's no wonder that movies based on racing-game franchises like Need for Speed are in the works. The latest word is that Sony's immensely popular Gran Turismo series will be getting the movie treatment too. According to The Wrap, a Gran Turismo movie will be produced by Mike De Luca and Dana Brunetti.
A Need for Speed movie makes sense to me. Several games in the series featured a narrative element. Gran Turismo…not so much. Of course the … continued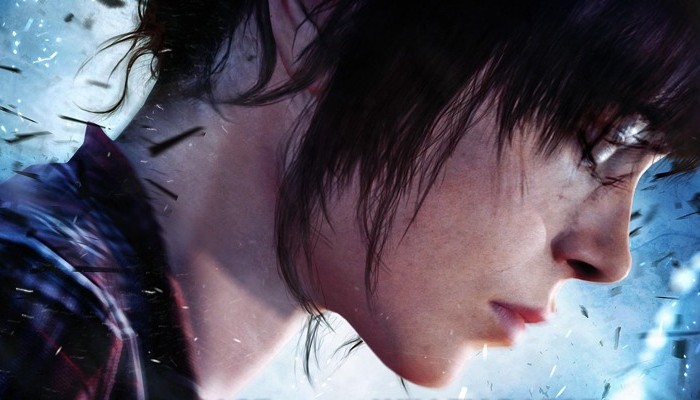 Here's a sweet behind-the-scenes video of Beyond: Two Souls by Quantic Dream for PlayStation 3. In the video, the developers explain the features of the gameplay and the thought process behind it. Yes, it's chockfull of quick-time events (as you'd expect in a Quantic Dream game), but the developers are trying to make things as transparent as possible. There are times when you'll see the traditional cues for input (square, circle, etc.) but there are also times when you'll see a simple white dot that indicates that an action has … continued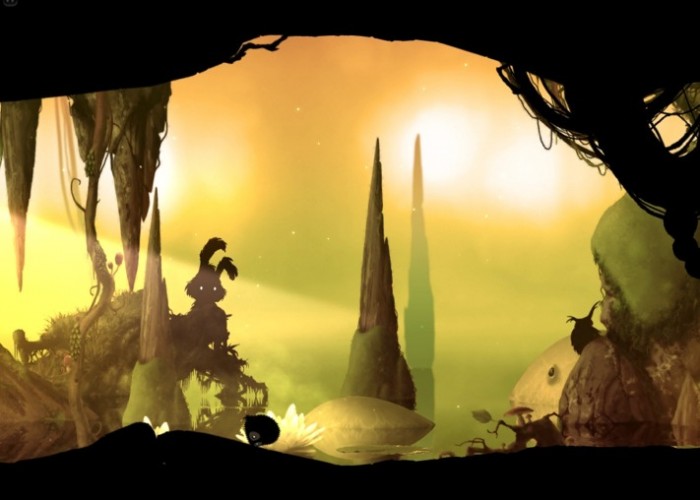 This weekend I'm going to jump into some of the iOS freebies I downloaded during the App Store 5th Anniversary Sale. First up is Badland. It's a platform game with some of the sweetest art I've seen in a mobile game. Next on the list is Tiny Wings HD. Lots of my friends were high on the original game when it first came out. I want to see what all the fuss is about, but I'm going to do it with updated graphics. Since I'll be glued to … continued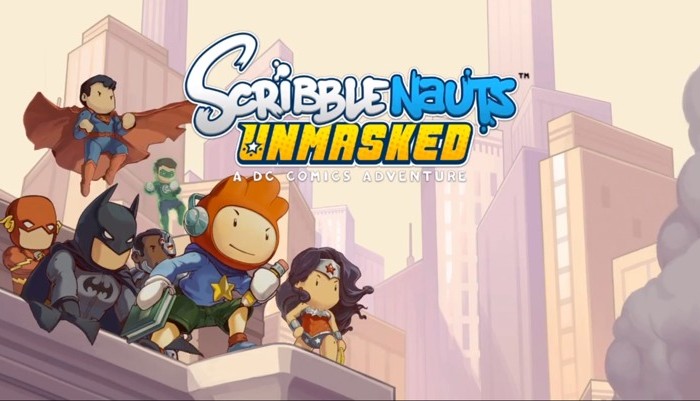 Here's a Comic-Con 2013 clip of Scribblenauts Unmasked featuring DC Comics chief creative officer Geoff Johns and co-publisher Jim Lee. The two comic-book legends go over the character creation process in the game and spout some dorky (in that awesome nerd way) zingers. In addition to an adventure set in the DC Universe featuring numerous towns and characters from the comic books, the game's character creation system features thousands of DCU heroes and villains. You can mix and match physical attributes and superpowers from well-known characters and obscure ones. For … continued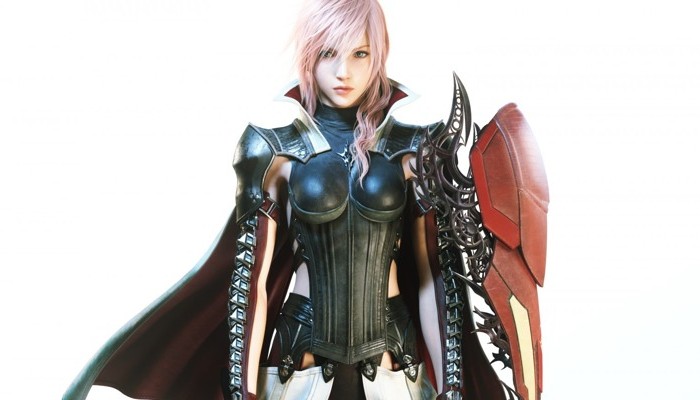 Here's the latest trailer for Lightning Returns: Final Fantasy XIII, the final (yeah right) chapter of the FFXIII saga. The video shows some familiar gameplay and familiar faces, along with some new elements. It ends with a teaser for a cool pre-order bonus that allows lightning to dress up in FFVII Cloud Strife's SOLDIER 1st class uniform, complete with armband and Buster Sword. (That totally geeked me out.) Check out the clip and let me know what you think (please!).
The Final Fantasy XIII series gets a lot of … continued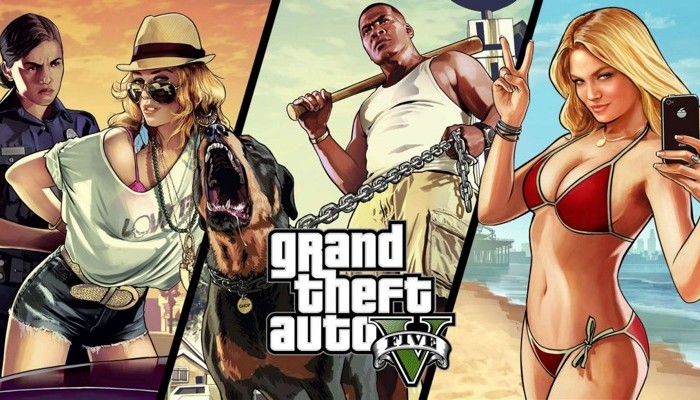 Why yes, that is a new Grand Theft Auto V trailer. Check it out below and let me know what you think (please!).… continued
---